Offering a groundbreaking fusion of post-punk, funk, dub reggae and glam, Bauhaus burst out of Northampton, England in 1979 with a 9-minute single called "Bela Lugosi's Dead." Named after the German art movement of the 1920s, the quartet– Kevin Haskins on drums, his brother David J Haskins on bass, Daniel Ash on guitar and Peter Murphy on vocals– gave birth to what became known as goth-rock.
On paper their personalities couldn't have been more different, but the combustible chemistry that was their greatest asset ultimately proved their undoing. Though the band imploded in 1983, their brooding intensity and artful theatricality proved a formative influence on an array of the alt-rock scene's leading lights, including Nirvana, Jane's Addiction, Nine Inch Nails, Soundgarden, Elliott Smith, Smashing Pumpkins and Interpol. Ash and the Haskins brothers went on to have greater commercial success with their post-Bauhaus band, Love & Rockets.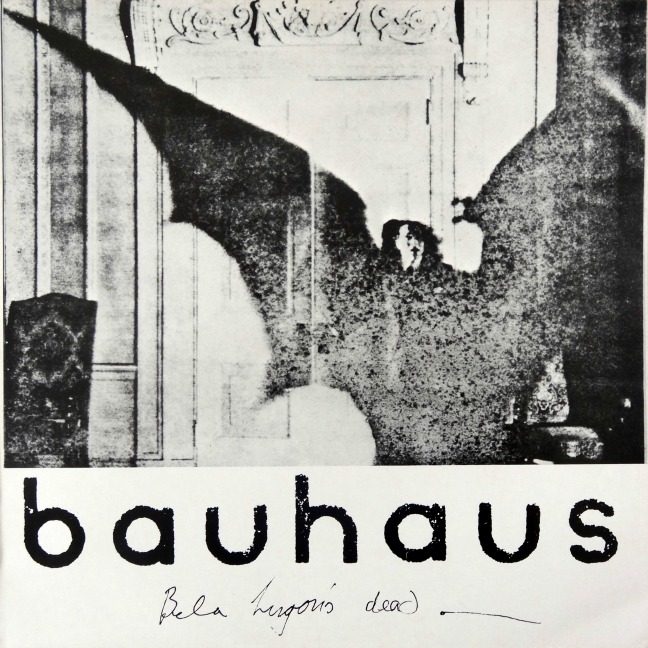 The band tried to work through their interpersonal issues for a 1998 tour and a 2005 reunion. But, as detailed in David J's candid new tell-all book, Who Killed Mr. Moonlight? Bauhaus, Black Magick & Benediction, Murphy's fragile ego and diva-like antics ultimately made him impossible to work with. The band called it quits, seemingly for good, in 2008 and haven't spoken to each other since.
A huge Bauhaus and Love & Rockets fan in the '80s, I was delighted to get a chance to talk with David about the book, which details the band's rise and fall as well as revealing remarkable behind-the-scenes stories of meeting literary icons like William S. Burroughs and Bryon Gysin, partying with the Sex Pistols' John Lydon and Iggy Pop, and dabbling in magick with comic book legend Alan Moore.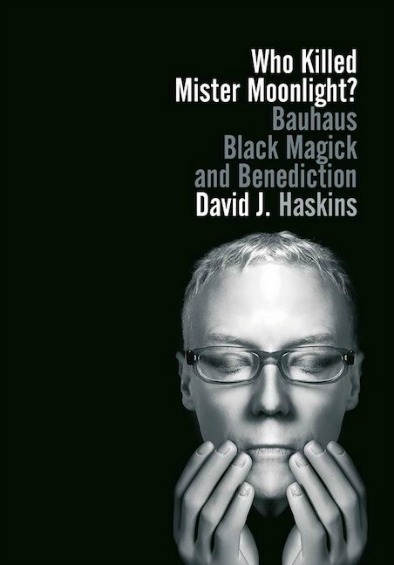 You mention in the book that Bauhaus originally had an antagonistic stance towards media. Has that relationship changed for you?
It's done a complete about-face, which started with the 1998 reunion tour. Our archenemy, NME, gave us rave reviews and all the other press followed suit. It was gratifying because we always felt like we were ahead of our time, but weren't really appreciated. It was frustrating because we were being true to ourselves, making bloody good music and never pandering to the press. Our first reviews were really damning: We were considered very pretentious. And we were, but I personally don't see anything wrong with that. You can be authentic to your real self by adopting a guise and becoming that rather than surrendering to a "know thy place" mindset, which is a very English thing. There was also pressure to fit into the current mode, which was to be very humble and anti-star. Coming from a punk rock background, as we got criticized, we would purposely go against the grain even more.
The four members of Bauhaus seem very different from one another. Why do you think the music worked so well?
For all the clashes of different personalities, there was a lot of love there. There were times where we were a tight little gang. We were very much outsiders who banded together and bonded with a sense of camaraderie. It was strong through to the end, even though it was fractured on the last tour. There's still love and deep empathy there, and I hope that comes through in my description of the band members.
What motivated you to write Who Killed Mr. Moonlight at this stage in your life?
I knew it was the end of the band and I felt compelled to get the story out there. I started working on it a year after the last tour.
Peter Murphy is one of the more difficult people I've ever interviewed. Help me understand the issues that drive him to be so great, yet so hard to get along with?
He comes from a really big, working-class, Irish Catholic family. There was a lot of love in the family and, as the youngest, he was the golden boy. He could do no wrong in their eyes. His mom and dad were lovely people, and it was a very strong, close-knit family. For me and Daniel, our fathers were the opposite: We couldn't do anything right. Even when we had success, they would find something to criticize. Unlike the rest of us, Peter didn't really pay his dues and slog around working the pubs, where you're hauling in your gear or getting bottled off the stage. Peter was just in his bedroom, fantasizing about being David Bowie. Within six weeks of joining Bauhaus he had a #1 single on the alternative charts, and people were idolizing him. He looks like a rock star, and he's incredibly aware of that. He's a beautiful man, but very vain and complex. Underneath that huge ego, as is often the case, is great fragility and insecurity.
You dug pretty deep into your own life to write this book. What was the emotional toll?
Very intense. I'd remember stuff, write it down and laugh out loud. At other times I'd be near tears. I felt a pervasive sense of sadness for the slighted potential of the band, which was undone by Mr. Murphy. We could've evolved and been amazing, but you can't work with somebody like that. We tried, but the last tour was the last straw.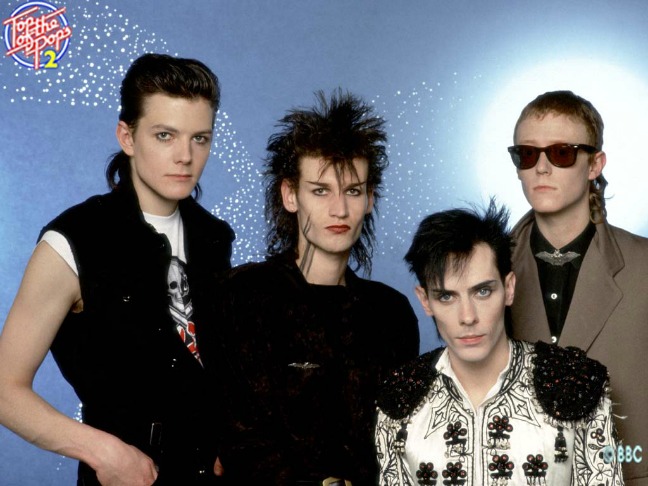 I'd like to try a word association exercise where I name a cultural icon you reference in the book, and you say whatever comes to mind. Cool? Let's start with Iggy Pop.
Explosive personality, highly intelligent, big-eyed rock 'n' roll sacred monster.
Author William S. Burroughs?
Highly complicated, sophisticated, seriously fucked-up, always searching, searching, searching his intellect for transcendence. The last thing he wrote was that love is the only drug that works. A very haunted man, but what a mind!
[Sex Pistols frontman] John Lydon?
Another sacred monster. I have a deep love for him. He's a very spiky, forthright national treasure, a true English eccentric. Deeply wounded, but in that wound lies his power.
[Joy Divison singer] Ian Curtis?
I'm getting an image of a body under a lake, floating like Ophelia. A very romantic, highly sensitive, beautiful, damaged boy.
David Bowie?
An incredibly vibrant persona, bursting with charisma, inspired and inspiring, and pretentious in the best possible way.
These guys were among your heroes. At what point in your career did you realize that Bauhaus were becoming heroes to a younger generation?
When I met [artist/writer] Brion Gysin– another hero of mine, who was a brilliant giant of intellect– I left his apartment in a kind of daze, which was suddenly interrupted by a kid who seemed to regard me in the same kind of light that I regarded Mr. Gysin. He asked for my autograph. He'd seen Bauhaus in Paris and said to me, "You're a great man." I said, "No, a great man lives in that building," and pointed to Gysin's apartment. I walked away thinking, "Wow, he was very sincere!" And I remember thinking about our different perspectives.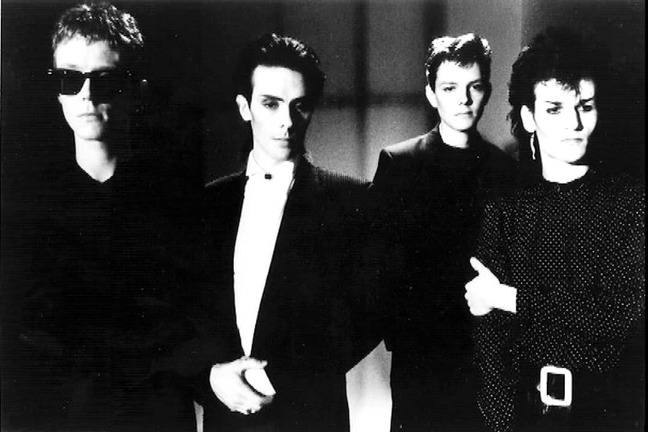 There's a lot of discussion of magic, spirits and the supernatural in the book. Can you talk about the role these things have played in your work?
I'm very intuitive in the way I work, especially in the studio. That is a kind of magic, in and of itself, because you're tapping into an inexplicable part of the psyche. If you're very intuitive, you can draw from "The Other" that is outside of ourselves. You can be sensitive to psychic vibrations left in the places you frequent, which influences your work. I think you become a channel for inspiration. It's a delicate balancing act: You can impose the ego on it and start to feel very puffed-up. But it's not about you, and it's very important to get it into balance.
How do you feel about the evolution of Alternative music over the last 40 years?
I'm constantly surprised and delighted that there's still vital music coming out from young artists. I really like Foxygen, and I'm going to see them in a couple of days. I also like a German band called The Blue Angel Lounge, which is very psychedelic and influenced by Velvet Underground, but they just split up. I keep my ear to the ground, and I'm continually knocked out by the invention and excitement that's out there.
I read that you haven't had any contact with Peter or Daniel since that last Bauhaus tour. I'm curious if you've heard from them since the book came out?
I'll give you an exclusive scoop: I sent Daniel a copy and it came back to me, so I thought I must have the wrong PO Box for him. So I dropped him an email and said, "My book has just come back. I must have your wrong PO Box. Give us the new one and I'll send it on." I just got a reply that said, "No thanks." I wrote a very heartfelt letter I sent with the book, and it was hurtful. We didn't end on bad terms at all, so I don't understand it. The only way I can explain it is that I know he finds it very hard to look back, and feels a bit of a guilt trip going on there… which is unfounded, really. I don't really get it. I didn't even send one to Peter. I have no idea if he is ready or not.
Do you foresee a time when you and Daniel will mend fences? You've been friends for so long it's hard to believe there wouldn't be some sort of reconciliation.
I would hope so. I invited him to see my play a couple of years ago in L.A. He never picks up the phone, so I left a long, soulful message and I didn't get a reply to that either.
Do you have any plans for what comes next in your career?
Music is still very much there, and I'm working on something new at the moment, possibly for a movie. As far as writing, there has been a critique of the book from people saying there isn't enough about Love & Rockets in it. I only mention Love & Rockets when it pertains to the essential story, which is about Bauhaus. But it is my intention to write a book about Love & Rockets next, which is why it's not in this book.  –by Bret Love
A SELECT DAVID J DISCOGRAPHY
Bauhaus- In the Flat Field (1980)
Bauhaus– Mask (1981)
Bauhaus– The Sky's Gone Out (1982)
Bauhaus– Burning from the Inside (1983)
Love & Rockets- Seventh Dream of Teenage Heaven (1985)
David J- Crocodile Tears & the Velvet Cosh (1985)
Love & Rockets- Express (1986)
Love & Rockets- Earth, Sun, Moon (1987)
Love & Rockets– Love and Rockets (1989)
David J/Alan Moore/Tim Perkins- The Moon & Serpent Grand Egyptian Theater of Marvels (1996)
Bauhaus- Go Away White (2008)
David J- An Eclipse of Ships (2014)