"Pulitzer Prize-winning humorist" isn't an accolade you hear every day.
The fact that the only guy I know who's earned it also happens to occasionally play in a band called The Rock Bottom Remainders (a.k.a. a book that doesn't sell) with celebrated authors such as Stephen King, Amy Tan, Mitch Albom and Matt Groening just serves to make Dave Barry all the more interesting.
The New York-bred son of a Presbyterian minister made a name for himself as a syndicated humor columnist for the Miami Herald, where he began working in 1983. He won the Pulitzer Prize for Commentary five years later, for "his consistently effective use of humor as a device for presenting fresh insights into serious concerns."
Barry has dabbled in Hollywood: His books Dave Barry Turns 40 and Dave Barry's Greatest Hits were adapted into the CBS sitcom Dave's World (which starred Night Court's Harry Anderson and ran from 1993 to 1997), and his 1999 novel Big Trouble was turned into a film starring Tim Allen and Rene Russo.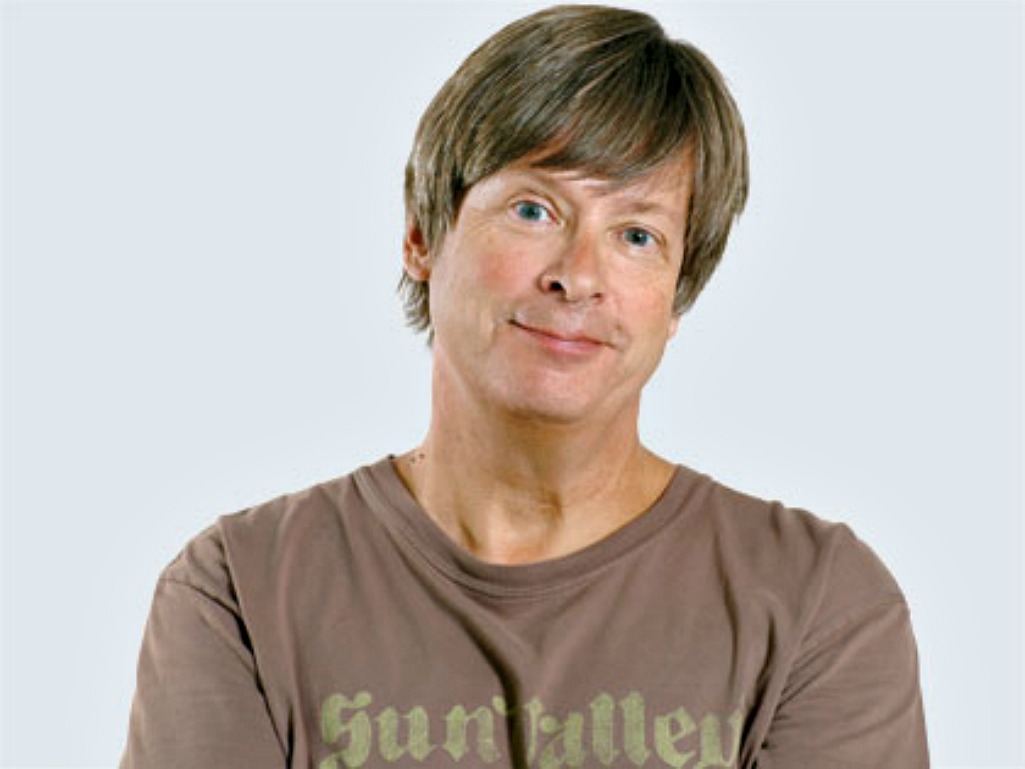 But he's best known for his writing, cranking out more than 25 non-fiction books and 14 novels, including a popular series of children's books co-written with Ridley Pearson (which serve as prequels to Peter Pan). Rumor has it Walt Disney Pictures will have a live-action film adaptation in production soon, directed by Gary Ross (The Hunger Games).
In his latest book of essays, Live Right and Find Happiness (Although Beer is Much Faster), Barry tackles the usual broad range of topics. There's his feelings of inadequacy when he meets the studly David Beckham ("You will never hear a high-school girl say about a boy, in a dreamy voice, 'He's so sarcastic!'"); taking his daughter Sophie to get her learner's permit ("So you're about to start driving! How exciting! I'm going to kill myself."); and the insanity of Vladimir Putin ("He stares at the camera with the expression of a man who relaxes by strangling small furry animals").
Barry, who will be appearing in Atlanta March 6 for an event with A Cappella Books at the Savannah College of Art & Design Show, recently took time out of his busy schedule to talk with us about embracing his inner geek, parenting teenage girls and where he keeps his Pulitzer.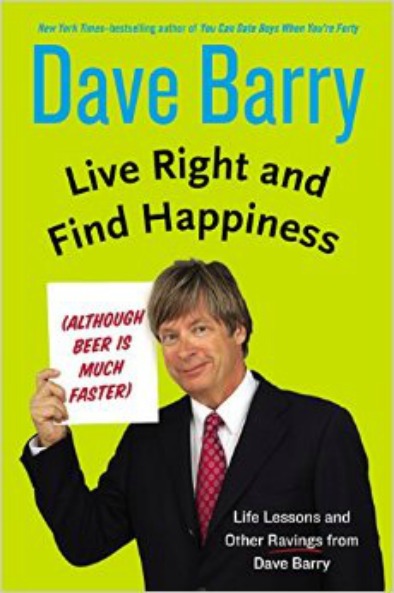 Like you, I was a bit of a nerd in high school. David Beckham encounters aside, was there a point when you came to terms with your inner geek and learned to embrace it? When did YOU "find happiness"?
I started to be truly happy when the Miami Herald hired me to be a full-time humor columnist, and I realized I would never have to do anything useful or productive again.
My daughter is 13, so we're about to enter the whole dating/driving stage of life. Any advice you provide for us newbies to parenting teenage girls? 
Move to a place that has no boys. Pluto, for example. I realize Pluto has no oxygen, but the lack of boys more than compensates for that.
As the child of Baby Boomers, I found your insight into your own generation fascinating. How do you think Gen X and Millennials stack up against Boomers and the Greatest Generation?
We had better music. But you guys have MUCH better teeth.
Your essay on the insanity of soccer fanatics got me wondering if there was anything you're that passionate about? 
I'm pretty fond of beer.
I read on Twitter that the Rock Bottom Remainders have a Tucson gig coming up in March. When did you guys get back together, and what do you enjoy about having the band as a creative outlet?
It's fun hanging out with other authors and discussing literary topics such as: What chord are we supposed to be playing? What song are we supposed to be playing? Where did the audience go? Should we stop playing?
Humor's not really known for winning major awards very often. How did winning the Pulitzer Prize change your life and career… or did it? Where do you keep the Pulitzer Prize now?
It didn't change my life all that drastically, except for a few hours during which I wondered if winning a Pulitzer meant I had to start writing thoughtful, insightful columns. (Answer: No.) I lost my Pulitzer Prize for several years, so now my wife keeps it in a safe place that I don't know about. (Really.)
You've had your work made into various movies and TV shows over the years. What are your thoughts on working with/in Hollywood?
It's very rewarding once you understand that no matter what you write for movie people, they will tell you they love it, which means they hate it.
After 30+ years of syndicated columns and best-selling books, you must be filthy rich. What keeps you motivated to keep writing at this stage in your life?
A sincere desire to put my daughter through college. Assuming we can find one with no boys.
Before we go, do you have any sagely words of wisdom for those of us just cresting the hill of middle age?
Everything will get much worse. Trust me.  –Bret Love