It's not every day that a debut novel appears on the New York Times Bestseller list just weeks after its publication. But glowing advance reviews from revered authors like Anne Rice and Kathryn Stockett, as well as timely endorsements from Amazon (who favorably compared it to The Help and Midnight in the Garden of Good and Evil) and Entertainment Weekly, quickly thrust Louisiana-based writer M.O. Walsh into the national spotlight.
Walsh spent seven years crafting My Sunshine Away, and his patience and diligence paid off with this haunting coming-of-age mystery set in an upper middle class suburb outside Baton Rouge.
The story's narrator revisits his childhood and the moment that stole his (and many of his classmates') innocence away. With richly detailed sentences and suspenseful scenes, the 300-page mystery novel grips you from the opening page and doesn't let go until the final chapter… and the startling revelations that come with it.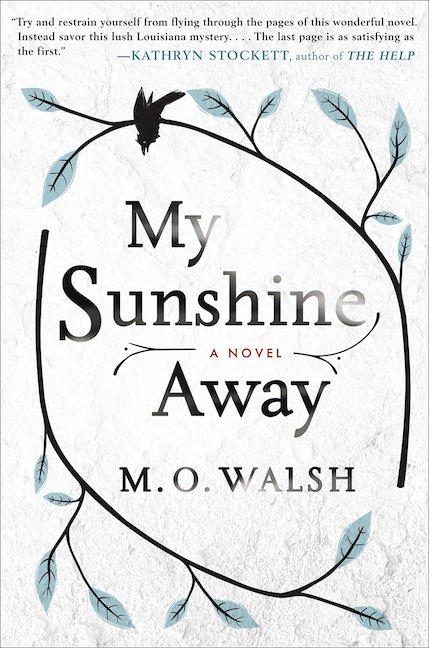 What makes this tale so gripping is the roller coaster ride of emotions the reader takes while rooting for the narrator. He opens the book as an innocent 14-year-old thrust into puberty shortly after a heinous crime has been committed in his quiet neighborhood. The author discloses that the narrator is a suspect in said crime, and the reader doesn't know for sure whether he is innocent or not. The slow reveal, and Walsh's ability to cliff-hang every single chapter, leaves us wanting more and more.
Mystery novels often spin an interesting tale, but fail to teach the reader anything useful, leaving us with little to remember. That is not the case here, as Walsh offers a unique perspective of life as a child of the '80s as well as vivid details about summers in small-town Louisiana, and the not-so-subtle differences between Baton Rouge and New Orleans.
But the biggest question left unanswered is the effects that our childhood actions have on ourselves, and those around us. This is where readers can ask themselves the same question, and the moment where you can truly learn something about yourself. It's what separates this novel from the pack, and what makes My Sunshine Away truly worth reading.  –Shane Finkelstein