About 8 years ago, not long after The Aristocrats came out and re-ignited Bob Saget's career, I had the good fortune of catching him live at a local comedy club. It was one of the best shows I'd ever seen– a rapid-fire stream of consciousness ramble that seamlessly blended scripted and improvised jokes, heartwarming earnestness and beyond-blue non sequiturs, audience engagement and pure self-indulgence of the ego and id.
Since Saget and I were both long-time friends of the club's owner, Marshall Chiles (who now owns Atlanta's Laughing Skull Lounge), I wound up getting to hang out with him both before and after his show, marveling at the long line of comely lasses waiting for a chance to get face-to-face time with the artist formerly known as Danny Tanner. Not taking Chiles and Saget up on their offer to go party in Buckhead at 2AM remains one of the greatest regrets of my career.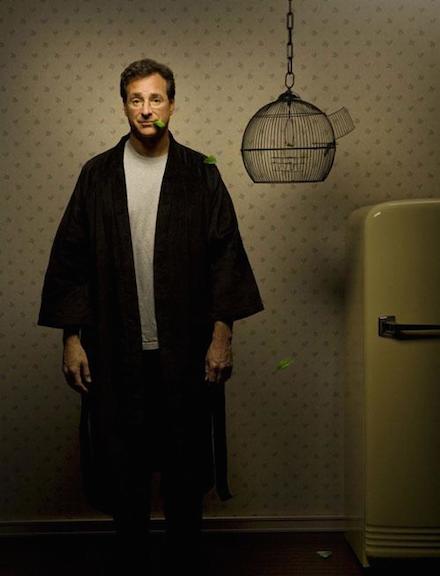 Nearly a decade later, Bob Saget's life and career are once again at a turning point. How I Met Your Mother recently came to an end, and both his mother and good friend Robin Williams passed away this year. He recently released a best-selling book, Dirty Daddy, that offers a unique mixture of memoir and comedy riffing, much darker than anything he's done before.
Though Williams passed away after the book went to press, he's referenced numerous times, and various chapters pay tribute to Saget's late sister (who died from Scleroderma at age 47) and father (who passed away in 2007). I recently had a chance to talk to catch up with Saget during his book tour, to discuss the intersection of comedy and tragedy and the next stage in his 35-year career.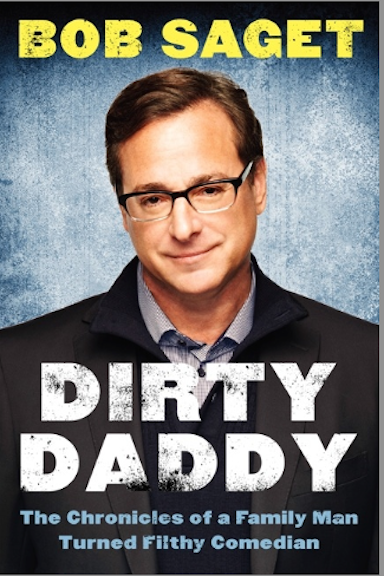 What made you decide it was time to write a book?
It started as a showbiz-driven thing, where someone said that people want to offer you money to write a book. Finally we came up with the idea of a memoir-type piece.
It ended up being about death, comedy and my testicles. I wanted to call the book "Death and Testicles," but they didn't think that was going to be good.
Dirty Daddy melds the two ideas people have of me.  The alliteration was there, and now people attack me for calling a book Dirty Daddy. It's also the name of a porn film from years ago, and I really didn't want to be in that company.
What was your writing process like?
I had a wonderful editor, Mark Ching, with Harper Collins. He was the only person I spoke to about the book. My process was to make it like a conversation with a best friend.
It had structure, in that I knew what each chapter was named and I knew what each chapter was going to cover. I knew I was going to do a chapter about losing my two sisters, and I knew I'd have to do chapters that wouldn't make some people happy– "Relationships I'd Rather Not Talk About" and "Things I Shouldn't Have Done."
I basically did it like I do my standup, which is a similar exercise, but not at all a similar process. It's not improvised, but has a lot of riffing. It was very jazz-oriented, and I would just write and write. It was crazy.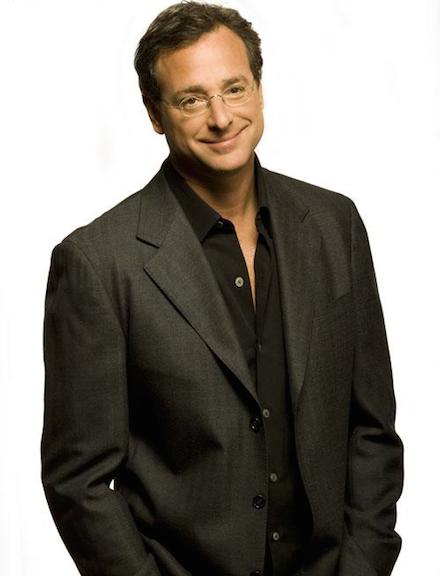 It seems like you've had different phases in your career: The family-friendly Full House/ America's Funniest Home Videos era, the potty-mouthed Aristocrats era, and now this more mature era. Was it a conscious decision to let your fans in on this darker side of your life, or is it just coming with age?
I'm growing as a person, and I haven't even touched the surface of the body of work that is going to come out of this time. I'm not as bluish in my standup, if you were to analyze it, but I'm doing what I find funny.
I still think it's funny to have 18-year-olds in my audience and teaching them not to put their unit in the knot-hole of a tree. It's like a public service announcement. It's a gift of the age I'm at, and how they know me through television.
For the most part, I want things to count more than they ever have. I don't want to be bluffing through my stand-up or acting. It's not something I take lightly.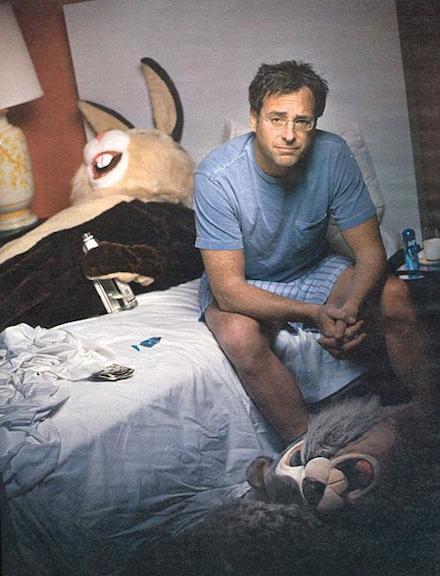 Did the recent death of your friend Robin Williams make you re-examine your priorities?
Yeah, I took his loss very hard. I met him when I was 21, and he is mentioned throughout the book. How he left us is obviously not how I will remember him.
The whole idea of why we do comedy, he was  a strong representation of that, because he did it to make people feel good and he was so damn good at it. But life doesn't stop.
I think what's happened for me is that I really do have to– to steal one of Robin's movie quotes– "seize the day," which is more true now than ever. I can't waste time on things I used to as a younger man, just going crazy about things that I had no control over. It's time to really enjoy my work and my craft, and just go out and do it well.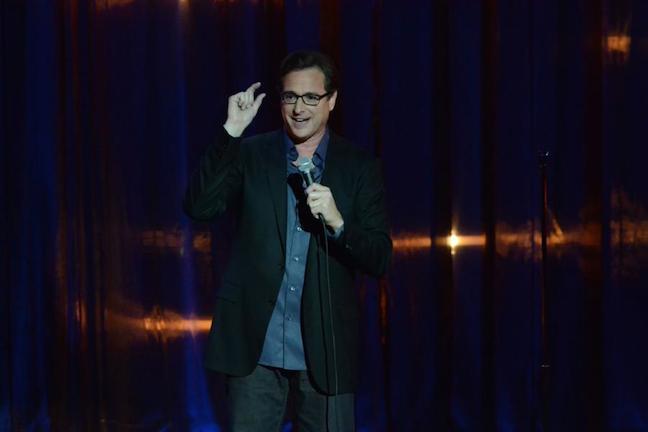 A lot of comedians seem to have a dark side. Do you think there's any truth to the idea that comedy is a therapeutic way to exorcise demons? 
There is therapy that comes out of talking, sure. But actual therapy is also a good thing for personal problems.
For some comedians, the audience is their everything– their best friend and therapist. I don't work that way, but I understand it. I do shows Friday and Saturday, and there is nobody I know there. I don't have a friend with me, and I'm not trying to date.
For me it's like a little town meeting where I'm going to get to know some of the people. It's a genuine relationship, and how you navigate that and how you use it is what sets people apart from others. When the audience knows that you're saying things that are poignant, silly or meant to make them laugh, that's a very personal thing you have with a room full of people.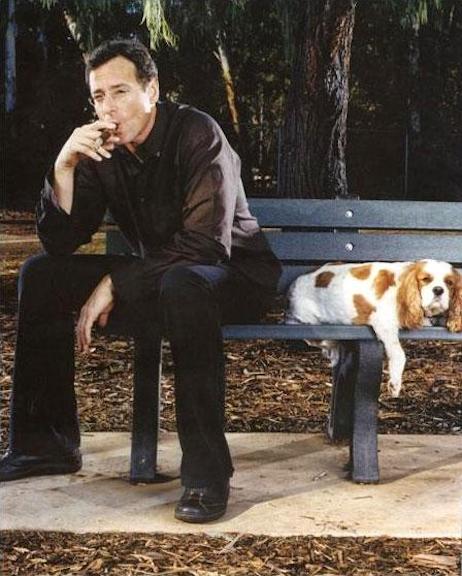 Where do see the field of comedy now, and how have you watched it evolve? 
I came out to L.A. in 1978, when comedians started to become rock stars. Robin had started to do well, and Steve Martin was filling 10,000-20,000 seat stadiums. The people that weren't on television were trying to get on television.
What I like about where comedy is now is that it has more of a spoken word feeling to it. The comedians who've been doing it 10-15 years have a peacefulness and security about their musings. It's like the Largo scene evolved into a style of comedy. Sarah Silverman paved the way with the 50-person audience in her HBO special. That kind of comedy is more like you're talking to your friends. There's something special about the last 10 years of comedy.
I'm at a place where I'm learning from the people who do standup now. For example, Louis CK is going to take a story that's seven minutes long, giving it the length of time it needs to have, and filling it with his perceptions. That's what all comedians do– look at things from the outside and present it to the world. People aren't having to get to the laughs so quickly. They're getting to tell whatever their truth is, or vent their anger over something.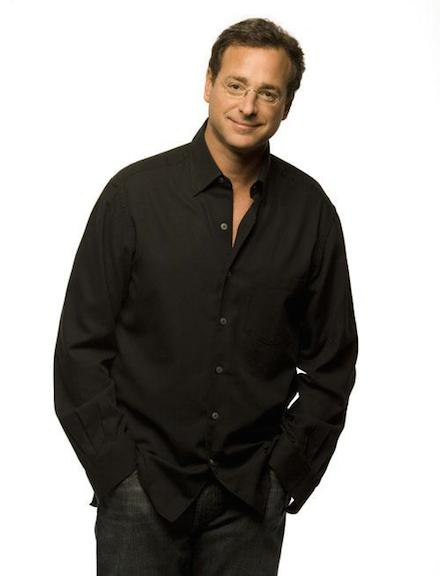 Now that How I Met Your Mother is over…
How I Met Your Mother was a lovely, lovely gig that I got to do a couple of hours a week to narrate it. But I have to keep reminding people that it was just a gig. You take me to any non-English speaking country, and I have nothing to do with the show.
…OK, but how do you see your career evolving from here?
I've always loved directing. I've directed a bunch of long-form things over the years, including Dirty Work. I did this thing called For Hope, that Dana Delany starred in, after my sister passed away.  There are a lot of positive things in the works and they are all moving forward, but I can't talk about them yet.  –by Bret Love; photos provided via BobSaget.com
BOB SAGET'S CAREER HIGHLIGHTS