A lot has happened in the three years since Atlanta's Royal Thunder released its swampy, cryptic 2012 debut, CVI. Most significantly, bassist/vocalist Mlny Parsonz and her husband, guitarist Josh Weaver, ended their tumultuous romantic relationship, but continued to work together in a creative capacity.
Now, with help from new members Evan Diprima on drums and Will Fiore (of Zoroaster) on guitar, they've released a stunning new album that's earning comparisons to Fleetwood Mac's Rumours. But it's not so much for the music as for the unflinching view it offers of the ugly aftermath of heartache.
Crooked Doors isn't a complete deviation from the musical path Royal Thunder established on their debut: Weaver's blues-inflected riffs, Parsonz's soulful vocals, and a production style rich with atmospheric depth remain intact.
But the emotional subject matter inexorably colors the proceedings, with sweeter melodies, more jagged edges and more deeply personal lyrics that hit like a sucker punch to the gut. Especially when you realize that she's singing about the guy playing guitar right beside her.
"Time Machine," the epic 7-minute power ballad that opens the album, is a perfect case in point. "I cannot go back and change one single thing," Parsonz sings as the melodic groove builds in dynamic intensity, adding an unconvincing "I'm looking for a way to feel, 'cuz I don't feel a thing" before erupting into a chorus that suggests she feels too much.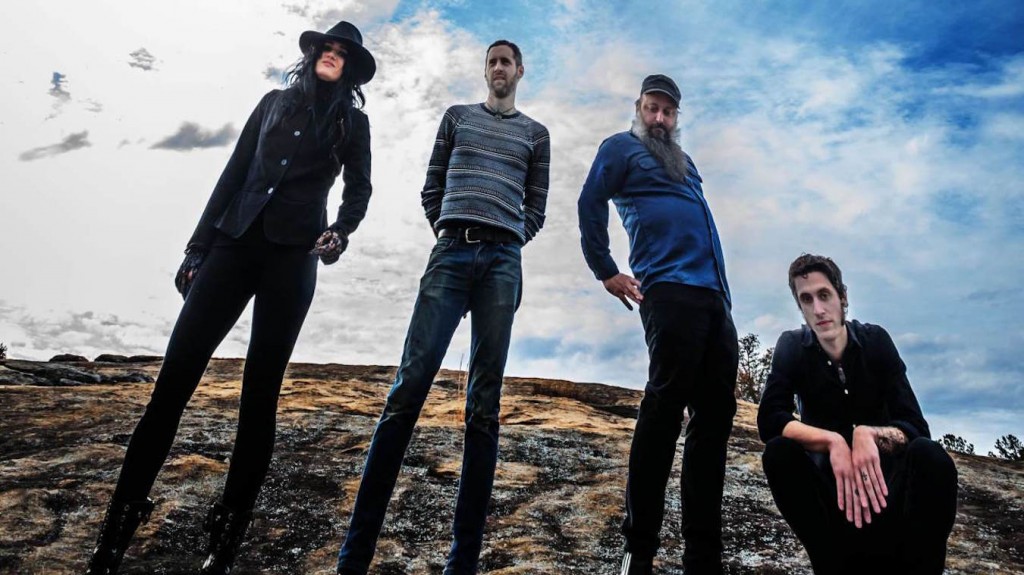 "Forget You" is a bluesy barn-burner that finds her accusing Weaver of using her up until she feels wasted, hurling words with such passion you can almost see the spittle on her mic. "One Day," the first single, pairs her conflicted croon with Weaver's aching arpeggios, and the result is almost breathtakingly beautiful in its melancholy.
"Glow" brings a splash of honky tonk to the Royal Thunder sound, but it's the two-part closer, " The Bear," that proves most revelatory. "This is not what I want, I need to be free," Parsonz sings over a sparse backdrop that gives way to a lovely piano-and-cello lament drenched in her heartache.
It's an ominous end to an incredible, emotional album that begs a question: How long can these two former lovers continue to make beautiful music together without being torn apart by the memories of what they've lost? If this is ultimately to be Royal Thunder's swan song (and Parsonz swears that it isn't), the band can rest assured that they've ended with an absolute masterpiece.  –Bret Love