Let's address the elephant in the room right out of the gate, shall we? The notion of a Top 10 anything is not only terribly subjective, but pointless, because who can claim to have watched every TV show (or album/movie/book) in a year?
I don't have Amazon, Netflix or Cinemax, so I didn't watch critically acclaimed shows such as Transparent (the #4 show of the year, according to Metacritic), Orange Is The New Black (whose first season I loved), or The Knick. Due to personal prejudice against legal dramas, I've never seen an episode of The Good Wife.
So instead of considering this a definitive list of the Best TV Shows of 2014, let's just call it my favorite shows of the year. Your mileage will almost certainly vary…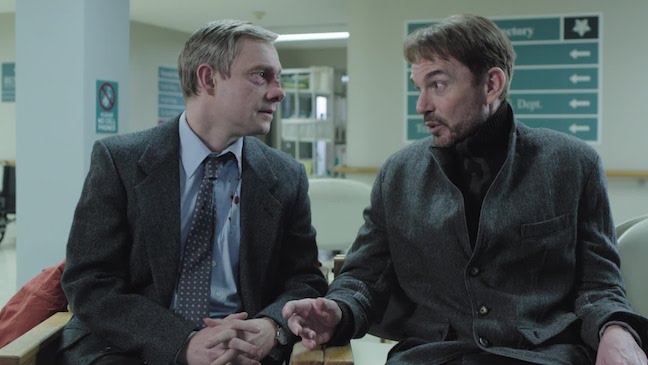 FARGO– Like many Coen Brothers fans, I was skeptical about this adaptation of their black comedy classic from the get-go. But by matching the film's style, aesthetic and location with equally quirky characters and a new storyline filled with dark twists and turns, creator Noah Hawley crafted something uniquely brilliant in its own right. Stellar performances from Martin Freeman, Billy Bob Thornton, Bob Odenkirk, Colin Hanks, Kate Walsh, Oliver Platt and especially relative newcomer Allison Tolman anchored one of TV's most solid acting ensembles.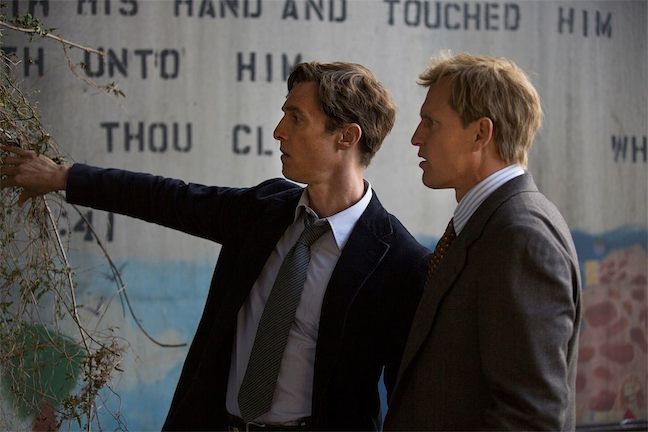 TRUE DETECTIVE– Playing out more like an 8-hour film than episodic television, Nic Pizzolatto's pulpy potboiler incorporated influences such as Poe, Lovecraft and William S. Burroughs into TV's most compelling murder mystery. The swampy Louisiana setting served to enhance the serial killer story's Southern Gothic sense of noir, with religion, philosophy and the supernatural ratcheting the tension up to 11. Landing Matthew McConaughey and Woody Harrelson for the leads was a stroke of genius. It'll be curious to see if/how Pizzolatto tops himself with season two.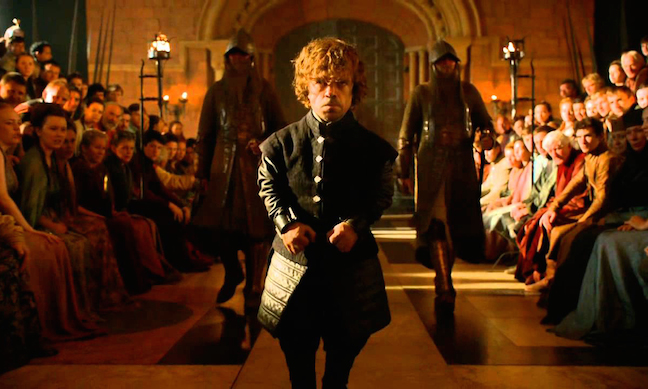 GAME OF THRONES–  The series' best year in terms of critical acclaim (see: 94% rating on Metacritic) and viewership (around 7 million), season four saw the deaths of two arch villains– cruel King Joffrey and his scheming grandpa Tywin Lannister– not to mention the emasculation of heel Theon Greyjoy. Those stunning episodes bookended a season in which all hell broke loose, with marauding wildlings, an epic attack on Castle Black, the advance of Stannis Baratheon's army, out-of-control dragons, and the impending threat of White Walkers beyond the wall. Winter may be coming, but 

spring can't come soon enough!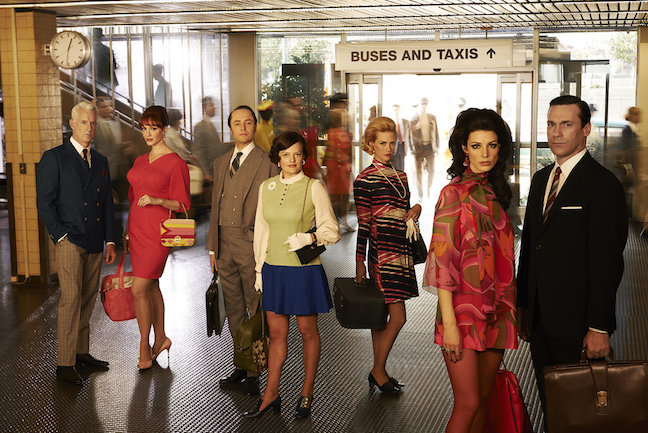 MAD MEN– After several uneven seasons, Matthew Weiner's period drama focused on the advertising industry in the 1960s finally regained its footing. Though the first seven episodes were called "The Beginning," it's really the beginning of the end, both for the show and the era that provides its socio-political backdrop. The dissolution of Don Draper's marriage to Megan surprised no one, but Don's firing from Sterling Cooper & Pryce, the unexpected death of Bert Cooper and the 1969 moon landing left fans with one helluva cliffhanger. Can't wait to see how the show will end.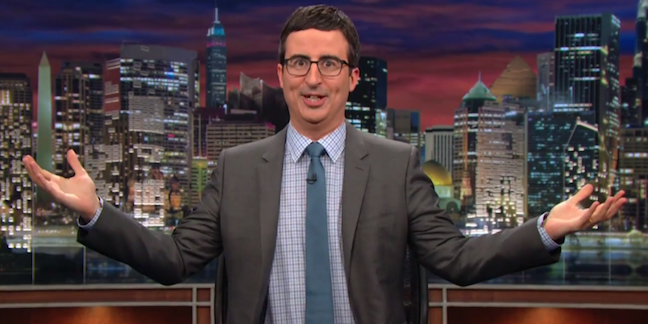 LAST WEEK TONIGHT WITH JOHN OLIVER–  As Stephen Colbert left Comedy Central for Letterman's chair and Jon Stewart became as familiar as a cozy sweater, John Oliver proved he's the next great talent to emerge from The Daily Show with this sharp, satirical look at current events. Free from the restraints of basic cable (and its advertisers), Oliver's scathing wit brought incisive, intelligent skewering of stories on immigration reform, the shooting of Michael Brown, global warming and more. It's arguably TV's best news show, comedic or otherwise.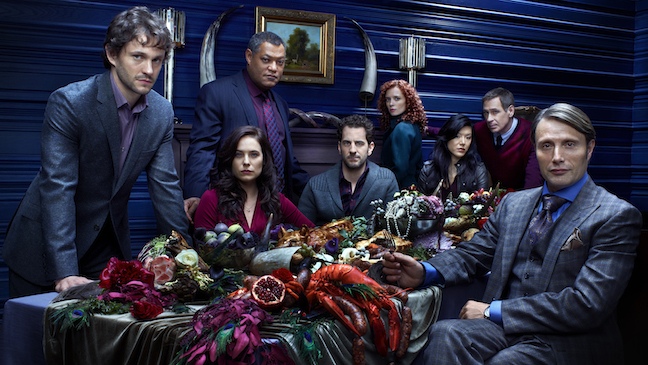 HANNIBAL– The creative visionary behind Dead Like Me, Wonderfalls and Pushing Daisies, Bryan Fuller has a history of crafting inventive shows that are cancelled before they find an audience. Let's hope that doesn't happen to Hannibal, his take on Thomas Harris' novels about FBI special investigator Will Graham (Hugh Dancy) and serial killer Dr. Hannibal Lechter (Mads Mikkelson). It's arguably among the best casts on network TV, and the most gorgeously shot psychological horror you've ever seen. Thankfully NBC has picked up the under-appreciated show for a third season.
THE WALKING DEAD–  It's become fashionable to dismiss AMC's zombie drama as "too slow." But Season 5 started out with a bang (the showdown with the cannibals at Terminus) and never really let up, from the return of Carol and Morgan Jones (the guy who saved Rick way back in Season 1) and the death of fan favorite Bob to the revelation that Eugene is a fraud and the climactic death of Beth in the mid-season finale. The truth is that this show was never about zombies, but the horror of a post-apocalyptic world and the evil that men will do to survive it.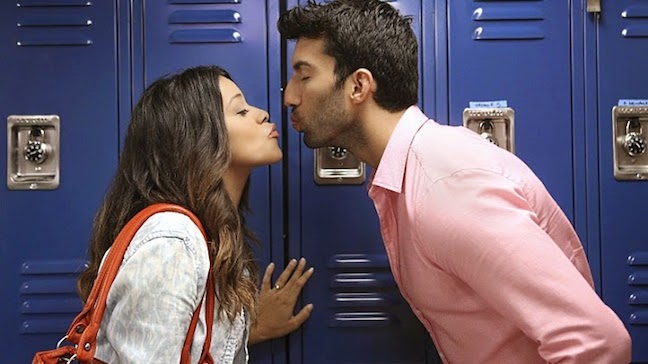 JANE THE VIRGIN– I didn't want to like this loose adaptation of Perla Farías' Venezuelan telenovela, but the comedic soap immediately won me over with its charm, wit and visual flights of fancy that recalled quirky comedies such as Ally McBeal and Eli Stone. As Jane Gloriana Villanueva, Gina Rodriguez is a revelation of girl-next-door sweetness, but her supporting cast (particularly Jaime Camil as her telenovela star father and Anthony Mendez as the unseen narrator) are all equally charming. Easily among 2014's best new shows.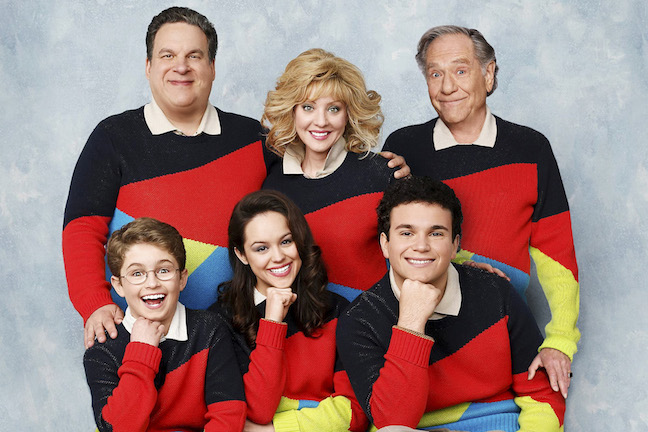 THE GOLDBERGS–  Arguably TV's most underrated sitcom, The Goldbergs is an '80s flashback filled with warm heart and a twisted soul. The characters– aspiring filmmaker Adam, his adoring smother Beverly, curmudgeonly father Murray, Don Juan of a grandpa and bickering older siblings Barry and Erica– are as crazy and colorful as anything this side of Seinfeld. But, as the homemade video tapes creator/writer Adam Goldberg shows at the end of each episode reveal, virtually every childhood memory he shares about them is 100% based in truth. It truly is stranger than fiction.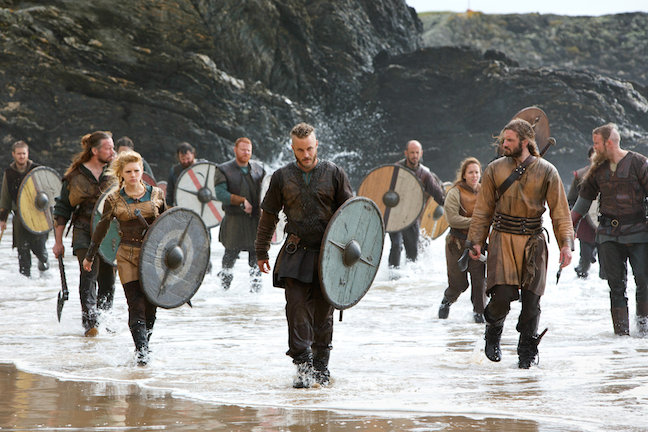 HISTORICAL DRAMAS– Yes, I'm cheating here. No, I don't care. The blood-drenched final season of HBO's Boardwalk Empire (based on true stories of organized crime during Prohibition), the even more blood-drenched hand-to-hand combat of History Channel's Vikings (based on Old Norse sagas of Ragnar Lodbrok), the rollicking pirate mayhem of Starz' Black Sails (set during 18th century's Golden Age of piracy) and FX's The Americans (a Cold War spy thriller) each brought epic periods of history to life in creative, invigorating ways that made them relatable to 21st century audiences.
HONORABLE MENTIONS- Black-ish, Broad City, Gotham, Louie, Silicon Valley, Sons of Anarchy   –by Bret Love
If you enjoyed our Top 10 TV shows of 2014, you might also like: 
Game of Thrones Season 4 DVD/Blu-Ray Review
Better Call Saul: An Interview with Vince Gilligan and Peter Gould