"Life is pain, highness: Anyone who tells you differently is selling something." "Good night. Sleep well. I'll most likely kill you in the morning." "As you wish."
Some of the most memorable movie lines in the history of comedy came from The Princess Bride, director Rob Reiner's classic '80s adaptation of William Goldman's novel (which was widely believed to be unadaptable). And many of the movie's best lines were recited, drolly, by a relatively unknown 24-year-old British actor named Cary Elwes.
Appearing in an ensemble filled with a litany of legends– including Mandy Patinkin, Andre the Giant, Christopher Guest, Billy Crystal, Carol Kane, Peter Falk and more– Elwes emerged as a star, nailing what Goldman described as "the greatest sword fight of all time" and coming across like a modern-day Errol Flynn.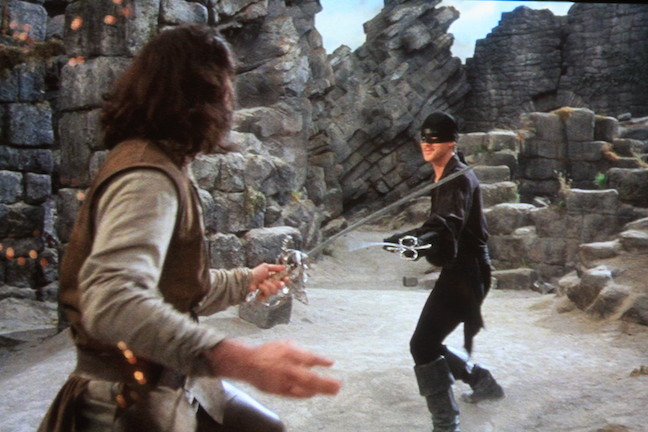 He's since gone on to star in movies ranging from Mel Brooks' Robin Hood: Men In Tights to Saw. But Elwes will forever be best-known as Westley, the farm boy who becomes the Dread Pirate Roberts. And that's clearly okay with him.
Elwes recently came to Atlanta to promote his new book, As You Wish, in which he recounts some of his favorite behind-the-scenes secrets from the making of the film. With copious quotes from Reiner, Goldman and most of the surviving cast members, it's a treat for rabid Princess Bride fans. We were fortunate to get some time to speak with Elwes about his book, and the book and movie that inspired it.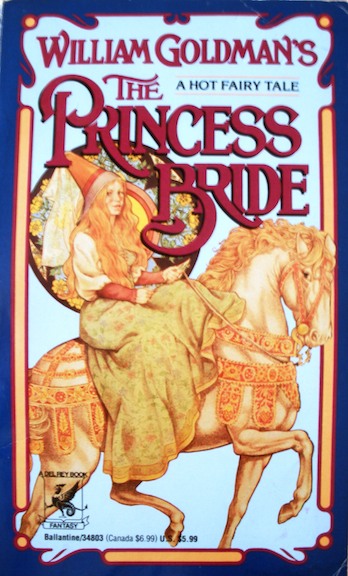 You wrote that you were a fan of The Princess Bride long before you read the screenplay. Why did the book resonate with you so strongly?
It's personal. I had a grandfather who passed away during the making of the film who was very much the hero in my life. He led an incredible life. He worked for British Intelligence during WWII. He was a larger-than-life figure for me. He used to recount his exploits to me as a kid. When I read Goldman's book when I was about 13 years old, the whole father reading for his son thing really resonated with me. I was a huge fan. I collect screenplays as one of my hobbies, so I have all of William Goldman's works. He's a legend in the literary world.
You mention initially being intimidated by the film's  seasoned cast. How long after landing the role of Westley did it take you to get over the feeling of "Am I in over my head here?!"
I was 23 years old when I got the part, and I turned 24 during filming. The first week we had a sequence where we were filming all of the fire swamp stuff. On the first day I got my first jolt of feeling part of the team when I suggested an idea of diving into the quicksand, and Rob loved the idea and we used it. But it took about halfway through the movie before I really felt like I hit my stride, and by then I had injured myself so badly that I was concerned I might get fired.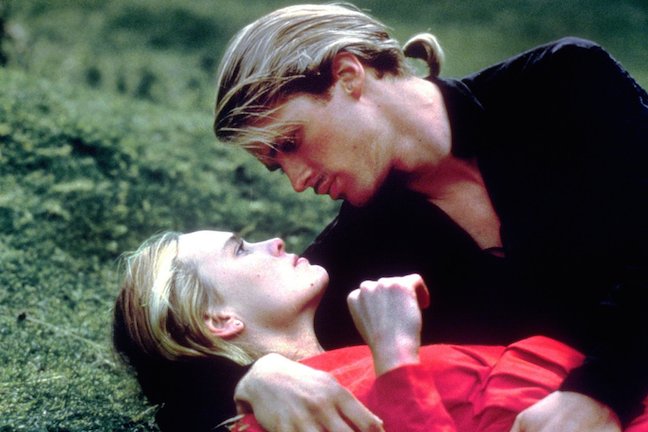 How did you get to the heart of the Westley/Dread Pirate Roberts character?
I had a lot of help. First of all, it was extremely well written by Bill Goldman. Goldman does a lot of the homework for you, which is why he is such a successful writer. It's like what Rob said to me, "It's all there on the page. You don't have to try to figure it out too much." He didn't want us to play up the comedy too much. He wanted us to play it straight. So I just watched a ton of pirate movies. I thought that, if we get this right, this will be a pirate that people will remember.
In As You Wish, you talk about the complexity of Goldman's book and how the studio didn't know what to do with the movie in terms of marketing and promotion. What is the reward for you in seeing how it's become such a beloved classic over the past 25 years?
It's an incredible blessing. I think I can speak for everyone involved and say that we had no idea. You hope, when you make a film, that it will resonate with people and be a success, but you never really know. The film didn't gain much traction when it came out because it was so unique and the studio didn't know how to sell it. It tackles a lot of genres simultaneously, which not many movies had ever done before. The title put boys off because they thought it was a girlie movie, and adults thought it was a kid's movie. It was only when it came out on VHS that people started renting it, buying it and giving it as gifts, and it became this cult thing. It had this resurgence and became this wonderful thing that everybody seems to have taken to heart.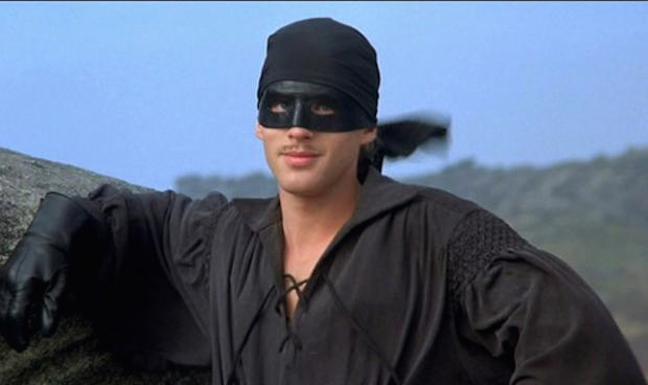 Other than mastering the greatest sword fight of all time, what did you learn from the process of making The Princes Bride that has helped you as you've gone forward in your career the last couple of decades?
I've learned not to try out new stunts that are not on the call sheet, because that's how I injured myself! (Laughs) I became a man on that film. It was really a growing process. I was working with people I admired a great deal. It was the first film where I had a significant role on an expensive budget.
Do you have any favorite memories of encounters with fans of the movie?
That's all in the book. I call it the gift that keeps on giving, from generation to generation. I still get fan mail from kids all over the world. I really want people to be aware of the book. The reason why I wrote the book is because fans were always asking me what was it like to work on the film. I try to answer as many of those questions as I can with the book.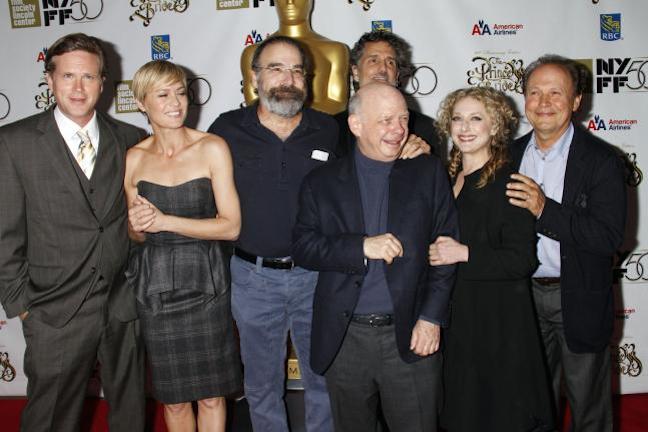 One of the things I love about As You Wish are the sidebars with new quotes from Rob Reiner, Bill Goldman, Christopher Guest, Mandy Pantinkin, etc. How did you manage to get everyone involved in this book project?
[Co-author] Joe Laden did most of the interviews, but I did some of them. It was great because everybody contributed to the book. Even though my name and Joe's are on the cover, we really share the book with Rob, the producers and the cast. I think Bill valued this film more than his other movies, which was extraordinary for us to realize because here was a man who had won Oscars for
Butch Cassidy & the Sundance Kid
,
All The President's Men
and
Marathon Man.
And yet
The Princess Bride
is his favorite adaptation of his work.
What do you think it is about this movie that makes people adore it even more now that they did back in the 1980s?
I think it's because it was made with a lot of heart. But I don't really know. It's a wonderful phenomenon. If I knew the answer to that question, I would be making a ton of these movies! (Laughs) It's like Bill Goldman says, "Nobody knows anything."
How has the success of this film impacted your later career? Do you feel like you're chasing vapors trying to capture lightning in a bottle in the same way?
I feel very grateful for my career. Princess Bride gave me the career I have today. I don't regret a thing. I always approach every project with the same enthusiasm that I did with the first one.
Did writing this book whet your appetite for doing more writing in the future?
It was quite a journey for me, and an incredible learning experience. At some point down the line I would love to. It's a bit of a solitary experience: You really have to spend some time sequestered away from everything and everyone. I had enormous help with my co-writer, Joe Laden, so I'm very grateful and thankful for that. I don't think I could've done it on my own at this point in my life.
Other than promoting the book, what other projects are you working on now?
I've got two dramatic films coming out. One is called The Greens Are Gone, which I just finished filming in Boston. The other is called Sugar Mountain, with Jason Mamoa. There's a big fight sequence with Jason , and I remember thinking as we started to rehearse it that this is definitely the tallest guy I've fought since Andre the Giant. Andre was just a phenomenon. He had to be in a wide shot just to fit his whole body in the frame on the television set. Jason is another lovable giant– a sweet guy. We had a lot of fun!  –Bret Love
CARY ELWES' CAREER HIGHLIGHTS:
Robin Hood: Men In Tights– 1993
From the Earth to the Moon– 1998