With a metrosexual (do people still use that word?) guy, a buxom blonde and a trend-bucking teen living in the same household, finding fashion choices that suit our respective tastes is always an adventure. Thankfully, through this column, we've got a few favorite 2015 Spring Fashion finds to share!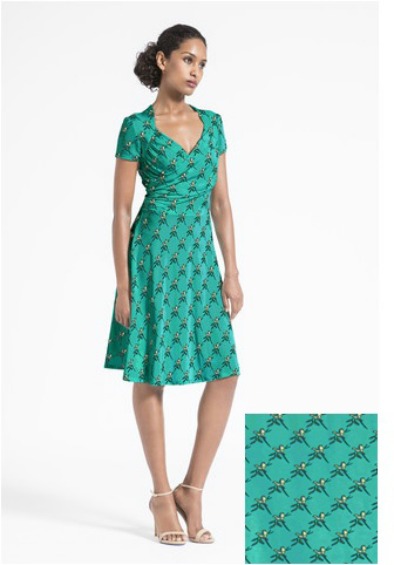 DRESSES
Spring is about renewal: Flowers begin blooming, birds and butterflies flit about, and colors wipe away winter's dull drabness. The Sweetheart in Oasis Dress from Leota  is the perfect fashion statement for the season, with a tasteful neckline, flattering fit-and-flare shape, and gorgeous blue-green color offset by a pattern featuring a pair of parrots nesting on a branch. It's flirty, feminine and fun enough to work for family-friendly outings or a romantic date night…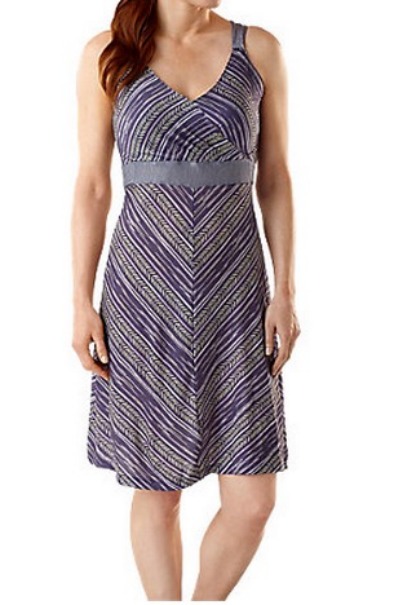 The Seven Falls Dress from SmartWool  is equally flattering and adaptable, going from casual to dressy depending on how you accessorize. Made of Merino wool and wrinkle-resistant Tencel fiber, the internal shelf bra and form-fitting cut give it a sweetly sexy appeal. The purple and sage green pattern also make it perfect for Easter.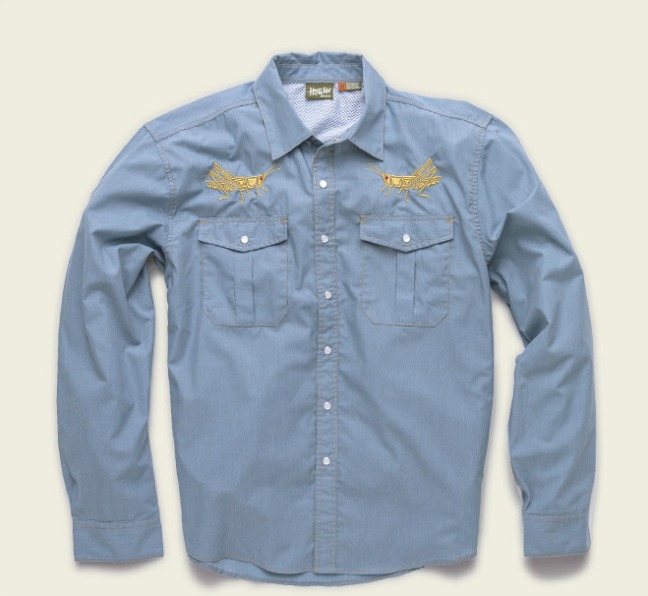 MENSWEAR
Most men's fashion is boring and unimaginative. So when I find a brand I like, I want to wear the whole line. That's how I feel about Howler Brothers , founded by two adventure-loving Southern gents and inspired by their time in Central America. Their Spring collection includes new Gaucho Snapshirts (love the grasshopper!), bold board shorts in a variety of colors, and T-shirts featuring their beloved monkey mascot… I grew up in Southwest Dekalb, so hip-hop influenced my taste in clothes.
Poetik Designs speaks to my sense of urban style with colorful t-shirts such as "Mic Killer," "Record Smasher" and "Musical Genius." Not that I am any of those things, but a boy can dream…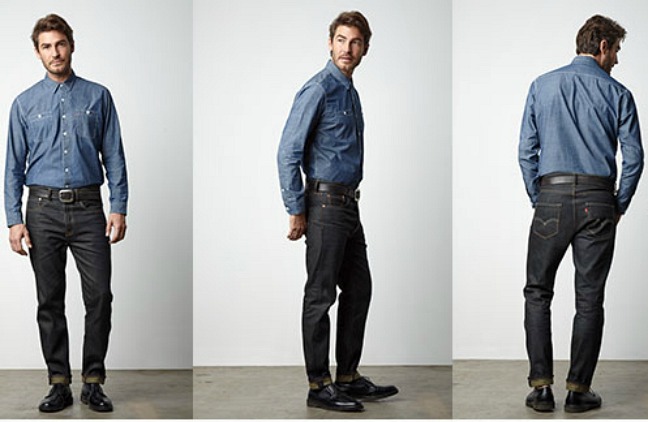 Some things never go out of style, such as Levi's. Their new 501 CT Jeans (available for men and women) combine heavyweight, non-stretch denim with a customized modern fit– straight from waist to thigh, tapered at the ankle, and available in nearly a dozen different styles.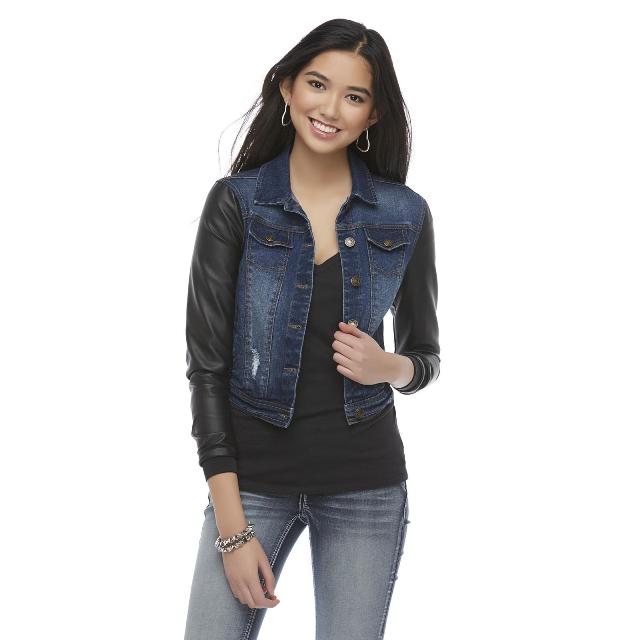 TEENS
My daughter is even tougher to please, fashion-wise, than I am. She's not interested in trends, but also uninterested in attracting undue attention. The Seventeen line for Juniors from Sears offers a nice compromise between those extremes, with an accessible take on rock 'n' roll rebellion. She started with Skinny Jeans (in black, naturally), with stretchy denim, a mid-rise waist and tapered legs for slimming appeal. She paired it with a t-shirt topped by their Denim Biker Jacket, with a fitted design and synthetic leather sleeves that make its sandblasted finish look more modern. And she completed this outfit with black and white plaid Twin Gore Sneakers, giving her a modern-retro rocker look she loves.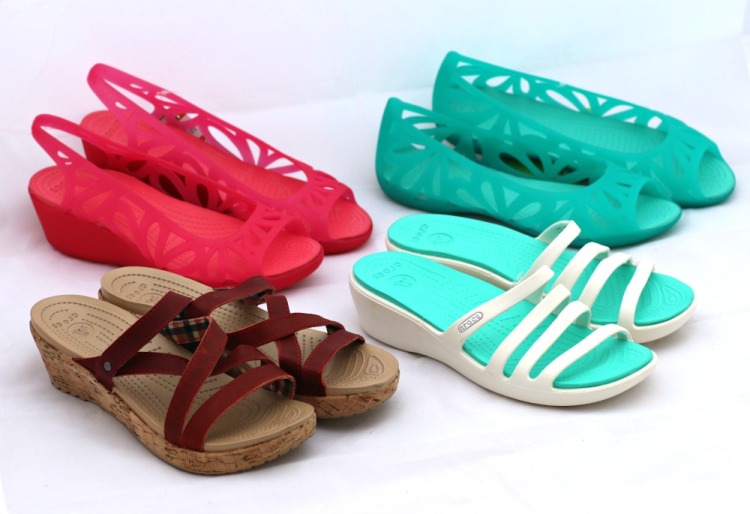 SHOES
There was a time when I wouldn't have been caught dead in Crocs, but a recent press release from the company convinced me their line has evolved considerably in recent years. Among the pairs they sent for us to try out, the A-Leigh Mini Wedge Leather (available in black or brown) and the Rhonda Wedge Sandal four colors available) were my lady's favorites for their stylish design and comfort…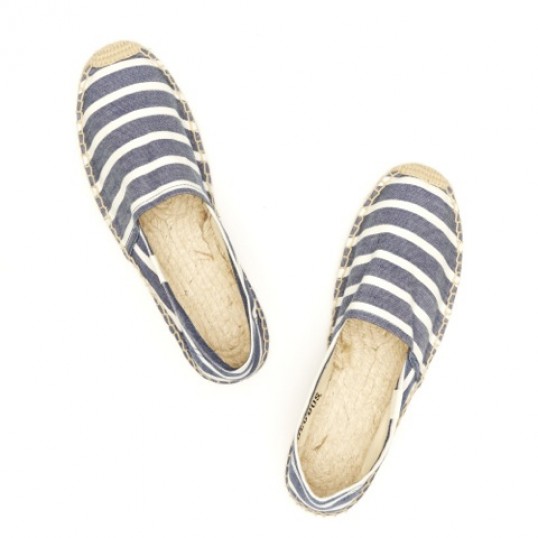 In terms of shoes, nothing says Spring/Summer to me quite like Espadrilles, which date back to 14th century Spain. The Classic Stripe Espadrille from Soludos comes in 3 colors– we favor the blue and white for its Mediterranean style– made from canvas and natural fiber…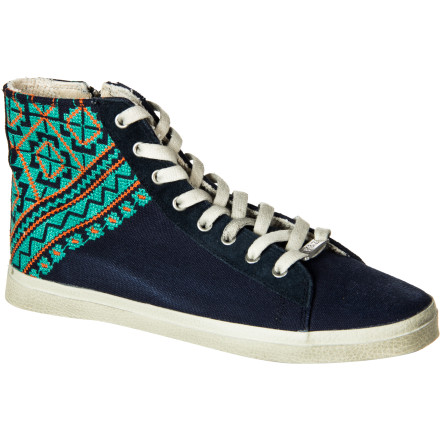 My daughter deemed the Hippie Bling Woven Shoes from Kim & Zozi "so cool" for "the use of color and different patterns in the embroidery," which evokes the traditional textiles found in South America.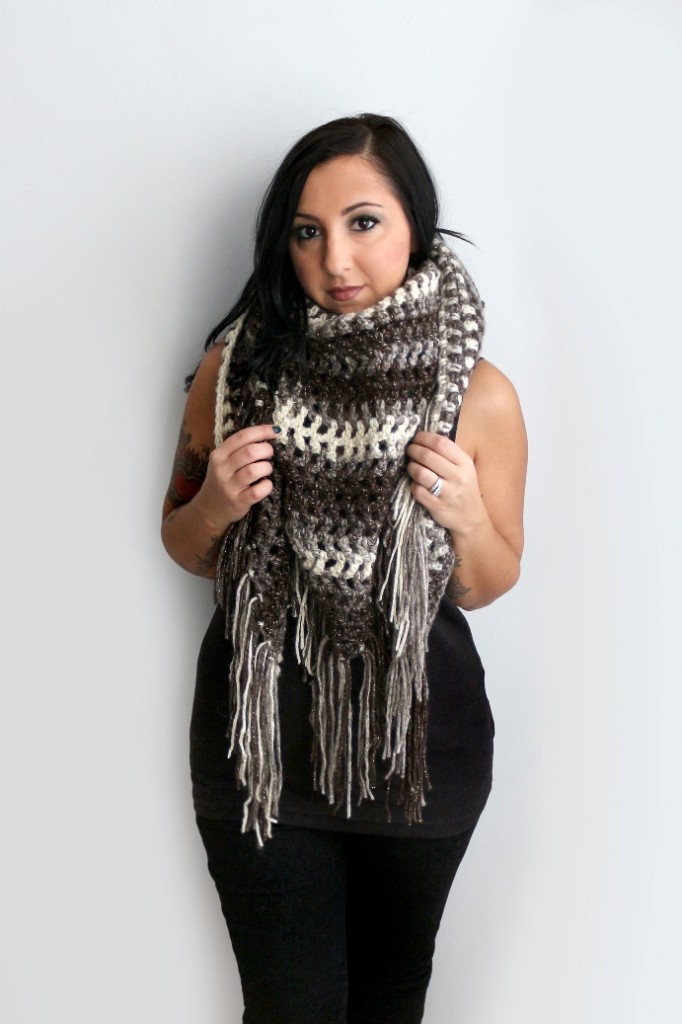 WRAPS/SCARVES
Spring may have sprung, but nighttime temps still dip into the lower 50s. My lady hates being cold, so she loves the Isaac line from Midwest Crochet (MidwestCrochet.com) from NYC-bred knitter Michele Costa. Inspired by the Carlyle collection of fibers from Isaac Mizrahi & Premier Yarns, Costa's hats, wraps, scarves and fingerless gloves combine fashion (see: neutral tones with metallic accents) with function (i.e. staying warm) so well, you'll wish you could wear them year-round…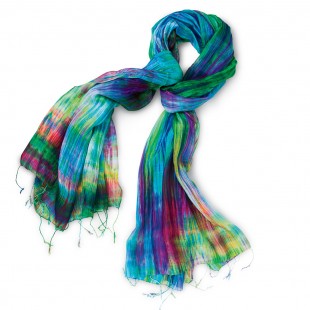 Though more well-known for their humanitarian work than fashion, the folks at World Vision sent us one of our favorite finds this month. Their cozy Royal Silk Scarf offers a rainbow's worth of rich colors, not to mention the opportunity to help a good cause when you buy it.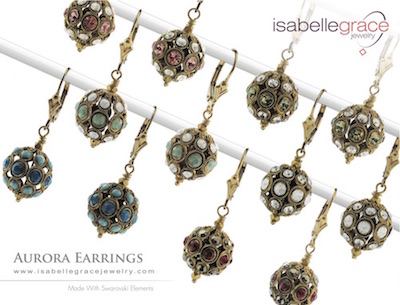 ACCESSORIES
Speaking of colors, we were immediately taken with the new Aurora Earrings from Isabelle Grace Jewelry. A favorite among celebs such as Katherine Heigl and Christina Milian for their personalized charms, Isabelle Grace's latest line blends jewel-toned Swarovski crystals and antique influences to create a timeless, upscale style…
As a man, my favorite accessory is my watch, and the latest release from Martian is both fashionable and fun. Their Notifier Smartwatch uses Bluetooth technology to show notifications from your phone (including Caller ID, e-mails, social media, etc.), with customizable alert vibration patterns, single-tap controls and more. It's like having the future, right on your wrist, and what could be more "fashion-forward" than that?