Bettye LaVette may have been born and raised in Detroit, but her life is the stuff of which Delta blues classics are made.
She cut her first hit single in 1962 at age 16, and the Top 10 R&B hit led to a tour with future icons Ben E. King and Otis Redding. Ten years later, signed to Atco/Atlantic, she was sent to Alabama to record her debut album with the Muscle Shoals Rhythm Section as her backing band. But the LP, Child of the Seventies, was never released.
Despite charting minor R&B and disco hits and briefly signing to Epic and Motown Records, real fame and fortune continued to prove elusive.
As recounted in her 2013 memoir, A Woman Like Me (which was optioned for movie right by Alicia Keys' production company), LaVette's lean years included bouncing from man to man while just barely scraping by. "My life has been lived in B-flat minor," she recently told the Detroit News, recalling chasing hoodlums who stole her mink coat and being hung out of a window by a New York pimp.
But it's these rough 'n' tumble experiences that lend an edge of grit and grime to the gravel-voiced singer's sound, which recalls a bluesy Tina Turner at her most passionate. It's these experiences that brought an empowered "I Will Survive" intensity to 2005's I've Got My Own Hell to Raise– the Joe Henry-produced album of cover songs written by women– which wound up on many critics' year-end Top 10 lists. Without these experiences, who knows if LaVette would've had the intestinal fortitude to FINALLY become a star at the age of 59?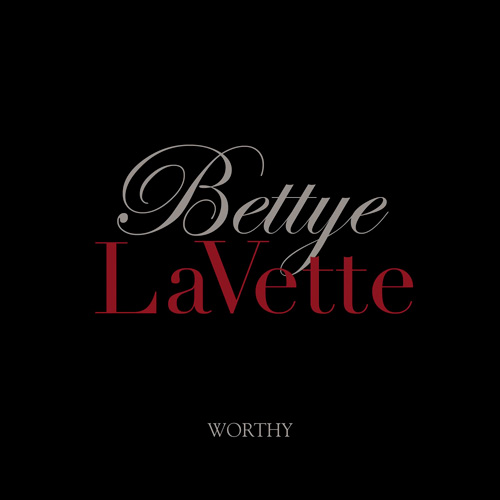 Worthy  reunites her with Joe Henry as producer, and the results are just as soulful and surprising as they were 10 years ago. Her take on Bob Dylan's "Unbelievable" is virtually unrecognizable, jazzy and swinging with sass. The Rolling Stones' "Complicated" rocks and rollicks with a bluesy beat, throbbing drums and saloon-style piano providing rhythmic counterpoint to LaVette's nah-nah-yeah vocal strut.
But it's on torch ballads like Randall Bramblett's "Where A Life Goes" that Miss Bettye's at her absolute best, effortlessly expressing the emotional complexity of a life that has seen more than its fair share of highs and lows with a voice that crackles and sears your soul.
She's still not rich, and she may never be the household name she truly deserves to be. But, on her latest album, the 69-year-old blues goddess proves that she is MUCH more than merely Worthy.  –Bret Love