It's been 18 years since Faith No More's last album (the multi-platinum Album of the Year) was released, and 17 years since they announced the cancellation of a planned tour opening for Aerosmith. The sad truth of the matter is that the reaction to their comeback attempt among most active music listeners will likely be a collective shrug of disinterested apathy.
Despite the remarkable breakthrough of their 1989 album, Epic, Faith No More was always something of an acquired taste. The rap-metal fusion of their debut single "We Care a Lot" back in 1987 (when the band was fronted by Chuck Mosely), earned them a following among fans of the Beastie Boys and Red Hot Chili Peppers.
But when Mr. Bungle's Mike Patton was hired to replace him as frontman, he brought a decidedly more experimental sound to the San Francisco-based band. Exploring eclectic influences ranging from punk and thrash to jazz, bossa nova and country seemingly at random, Patton led Faith No More both to the top of the charts and to the outer limits of what can rightly be considered rock 'n' roll.

All Music Guide editor Stephen Thomas Erlewine described 1992's Angel Dust as "one of the more complex and simply confounding records ever released by a major label," while biographer Ira Robbins praised the band's "developing facility for combining unlikely elements into startlingly original concoctions."
So perhaps it's no surprise that Sol Invictus– which comes to us on the heels of 2009 and 2011 reunion tours followed by lengthy hiatuses and much speculation as to their future status– is as complex and confounding as anything they've ever recorded.
The album opens with the ominous title track, a throbbing, piano-driven dirge that finds Patton grumbling in a lower-register chant before opening up on a chorus that ponders the question fans have been asking for 17 years, "Where's my faith?" The current single, "Superhero," is more like what you'd expect from FNM, veering from pummeling riffs and throat-shredding vocals to an epic, melodic sing-along anthem that asks "Leader of men, will you be one of them?"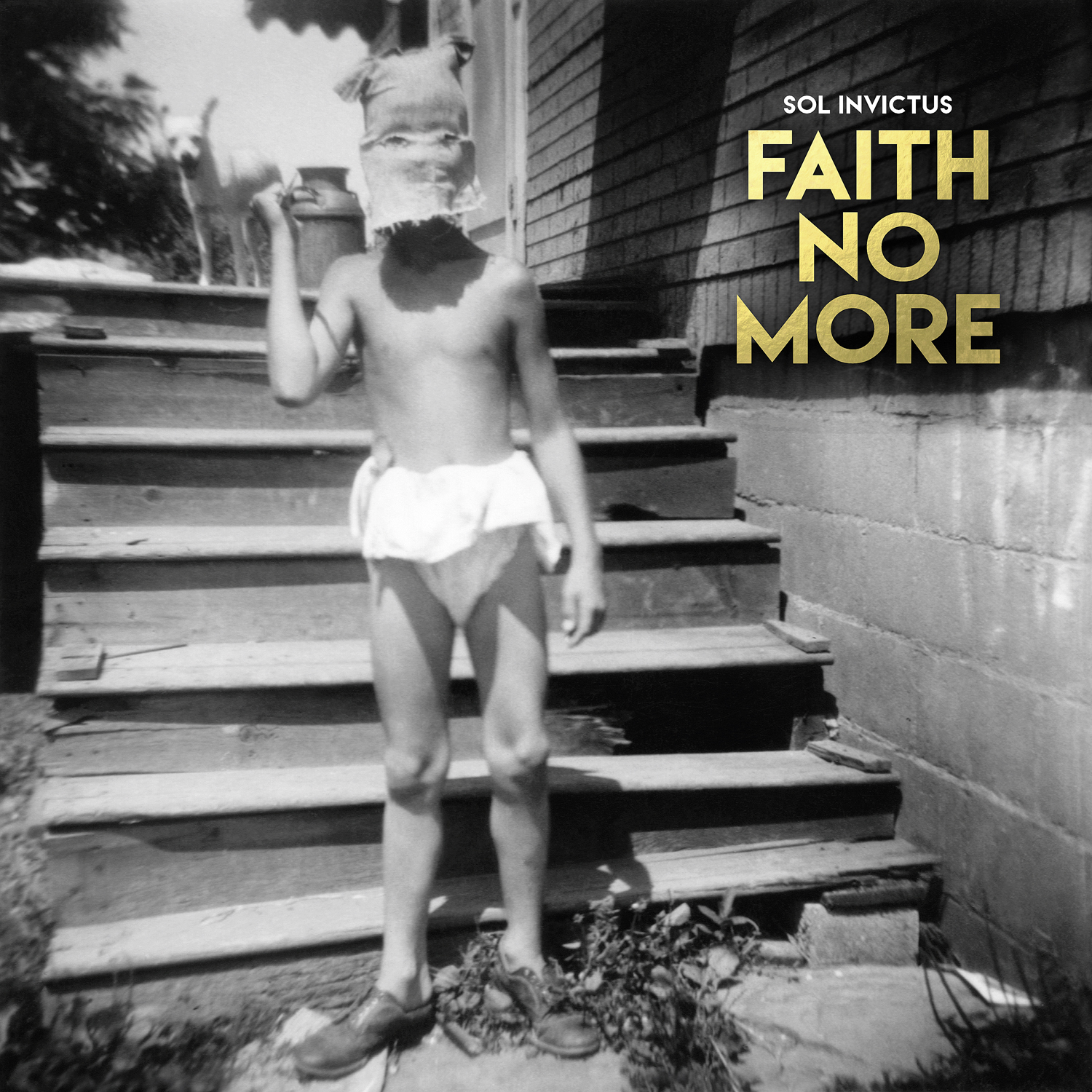 Patton's chameleonic voice remains the defining characteristic that sets the band apart from all the other quiet/loud rockers that have arisen in their absence. On "Sunny Side Up," he goes from Leonard Cohen groan to soulful croon to explosive Kurt Cobain screech in a matter of moments.
"Cone of Shame" finds him doing his best Jim Morrison impression, with dramatic spoken word passages and bluesy howl giving way to a scream death metal singers would kill for. He later brings an almost feminine quality to "Matador," a gothic slice of Siouxsie & the Banshees-influenced rock as hypnotic and dynamic as anything FNM has ever done.
Will any of these songs catapult Faith No More back to the top of the charts? I highly doubt it. But Sol Invictus is a solid, creative effort from one of alt-rock's most relentless, restless experimenters. And for those who've followed the band from the beginning, it's more than good enough.  –Bret Love