One thing that has always baffled me about Hollywood action movies is the shootouts between the good guys and villains.
It doesn't matter the distance between the two: Our protagonist almost always demonstrates pinpoint aim, getting the sniper in the shoulder or hitting the asshole square in the forehead. But when it comes the baddie, it doesn't matter if he's got 300 kills to his credit, he generally misses his target.
It's frustrating as hell! Where's the damn balance with the ballistics?
Sadly, there's little relief from frustration to be found in Kingsman: The Secret Service, a movie where mercenaries miss wildly, bespoke suit shops double as entryways to underground lairs, henchwomen have deadly blades for legs, and umbrellas serve as body shields.
Oh, and there's Samuel L. Jackson as this psycho tech genius whose primary inspirations appear to be a '94 Russell Simmons and a '04 Steve Jobs.
To director Matthew Vaughn's (Kick-Ass, X-Men First Class) credit, it really does seem like he sought to create a cool Bond-meets-Kill Bill kind of world in which promising youngsters like Eggsy (Taron Egerton) are recruited by an agent named Harry Hart (Colin Firth) and trained to become the next generation of snazzy-dressed, exploding pen-toting action heroes. But the movie is just never quite poised enough to earn such a tag.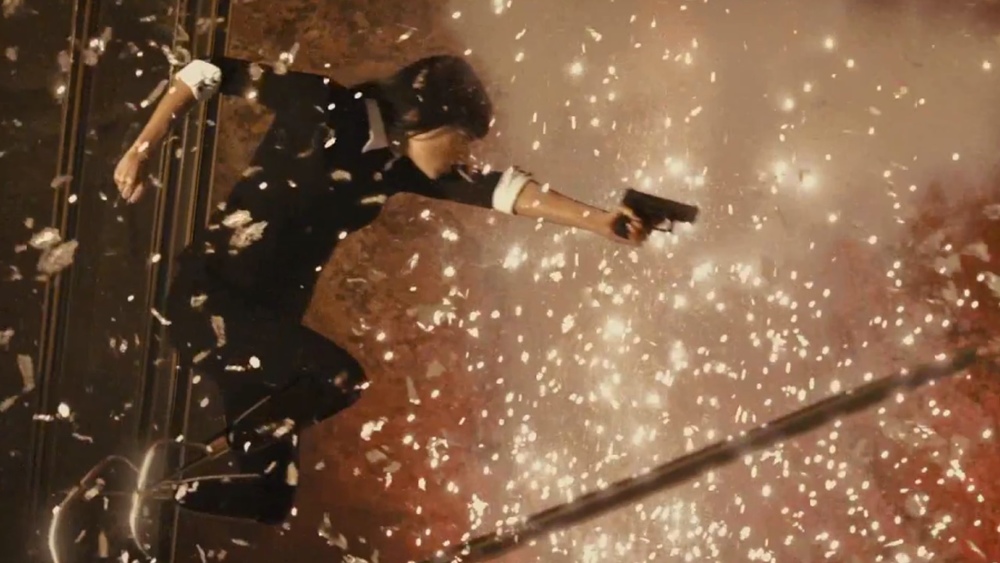 A couple of crazy fight sequences show potential. But after the fifth gunshot to the head (by the eagle-eyed good guy, of course), it begins to feel heavy handed. There's also a moment where a newly trained Eggsy is about to save a damsel, but the scene is ruined by a dumb anal-sex reference.
And then there's Sam Jack. We don't know what's more annoying about his character, his ridiculous lisp or the Y2K-approved wardrobe he's wearing.
The super-silly Kingsman shoots for a lot—coolness, campiness, franchise-worthiness. But, as is the case with most of the guys with guns here, it simply misses the mark way too often.  –DeMarco Williams
RATING: Rated R for language and violence
GENRE:  Action Adventure
DIRECTED BY: Matthew Vaughn
STARS: Colin Firth, Samuel L Jackson, Taron Egerton
STUDIO: Twentieth Century Fox Film Corporation