Creating a successful spin-off for a critically acclaimed show is a Herculean task. AfterMASH couldn't do it. Neither could Joey (Friends), Joanie Loves Chachi (Happy Days), or The Tortellis (Cheers). But even the failure of The Lone Gunmen (which he co-created) didn't deter former X-Files writer/producer Vince Gilligan from putting his considerable muscle behind Better Call Saul, the new Breaking Bad spin-off.
The series– a period piece initially set in 2002– focuses on the life of shady lawyer Saul Goodman (Bob Odenkirk) before, during and after the events on Breaking Bad took place. Co-produced by Gilligan and showrunner Peter Gould (who created the character of Saul), with two former BB writers among the production staff, the show was one of the Fall TV season's most eagerly anticipated… until it was pushed back to early 2015. Fortunately, the show has already been picked up by AMC for a second season.
Gilligan and Gould recently sat down with reporters during the annual Television Critics Association press tour to discuss the question that compelled them to create the show, whether certain Breaking Bad characters will be making a return appearance, and what we can expect from Saul.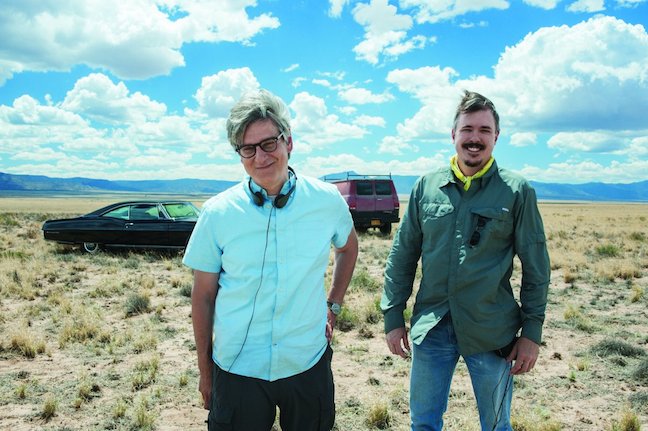 In theory, we know where this story is going.  How limited are you by Breaking Bad and where Saul goes there? 
VINCE GILLIGAN:  That's a damn good question.  It's a challenge.
PETER GOULD:  It reminds me a lot of when we started Season 5, and we had the machine gun in the trunk.  We knew that that was the right image, at the beginning of Season 5, but we had no idea how the hell we were going to get there.
GILLIGAN:  It's a leap of faith, or stupidity, into the unknown.  I thought it was going to be easy, going forward, because we know who this guy is.  But we didn't really know who this guy is, at all, when you think about it.  He was a really interesting supporting character.  Peter and I have taken long, long walks around our old Breaking Bad writers' offices saying, "Wait a minute, how does this work?"  It's a very interesting process.  There are certain limits that you have obviously identified for yourself.  We know where this guy is going.  We can't, for instance, in the first episode, have him lose an arm or an eye, or something like that.  He could have a glass eye.
GOULD:  We know where the guy is going to end up, and we know that we're going to bring him to that point. We know it's not the name he was born with. And one of the questions that we ask ourselves a lot is, "What problem does being Saul Goodman solve?" That was our kick-off point.
GILLIGAN:  It's challenging, but it's fun.  It's this Rubik's Cube that you're trying to solve.  Although, having said that, I've never actually solved one in my life!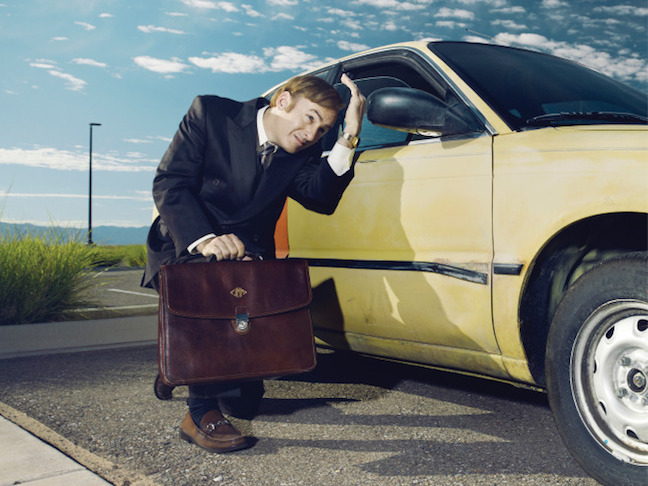 Is there any chance of you bringing Gus back for this show?
GILLIGAN:  There's always a chance, yeah.
GOULD:  These are all characters that we love.  There's so much more to say about Gus, and we certainly love Giancarlo [Esposito].  Having said that, we're trying to make something that stands on its own that has entertainment value, and that's not just seeing a series of old favorites.  It's not the series equivalent of a clip show.  So we're trying to balance these things out.
GILLIGAN:  I don't think it's giving anything away to say that we're still feeling our way through this.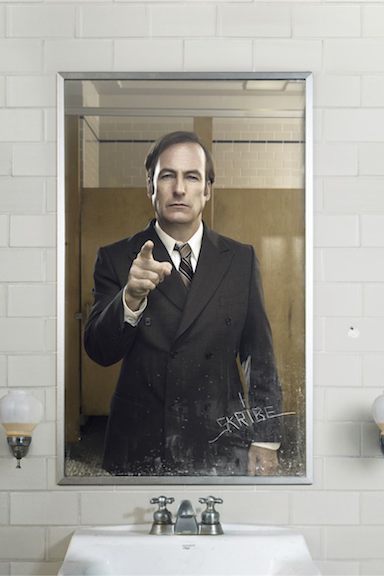 At what point did you realize that you weren't going to make the original air date?  
GILLIGAN:  I'm going to take full responsibility for this and tell you the true story of this thing, which is that we could have made the deadline, but I am slow as mud as a TV writer. I always have been. It was my big fear, when I got the job on The X-Files. I had been writing movie scripts, and I didn't know if I could write at a TV pace. I still feel that I'm very slow for television. We have a way of doing things that is slower than most TV shows. I think we average three weeks per episode. We did on Breaking Bad, and it's not a big surprise to me that we're doing the same thing with Better Call Saul because we want to think everything through.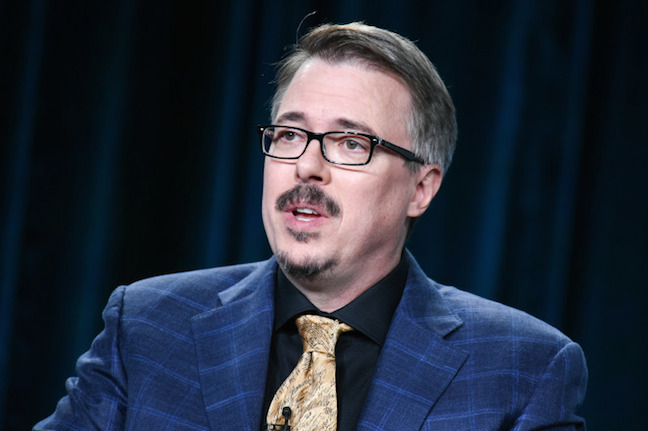 You've already been picked up for an even longer second season.  How will you juggle that with your CBS series, Battle Creek?
GILLIGAN:  Battle Creek is a show that I'm real proud of, but from more of a spectator point of view.  I don't have as much to do with that show, in its current ongoing form. But I've seen the first episode (which premieres in March) and it's really good.  I'm not a good delegator. Luckily, I'm working with Peter, who is very easy. We're partners.  We're working 50/50 on this, and it's an interesting experience for me. I'd like to be more of a delegator. I'm a bit of a control freak. It's easier to let go with Peter because Peter created the character of Saul Goodman. The first episode Saul ever appeared in was an episode Peter wrote, and Peter created this wonderful character who we identified with, in the first season or two, as being someone we thought could bear the weight of a spin-off. I can only work on one thing at a time, but as the show goes forward it's a 50/50 partnership. And it's going to be Peter, more and more, as the series progresses.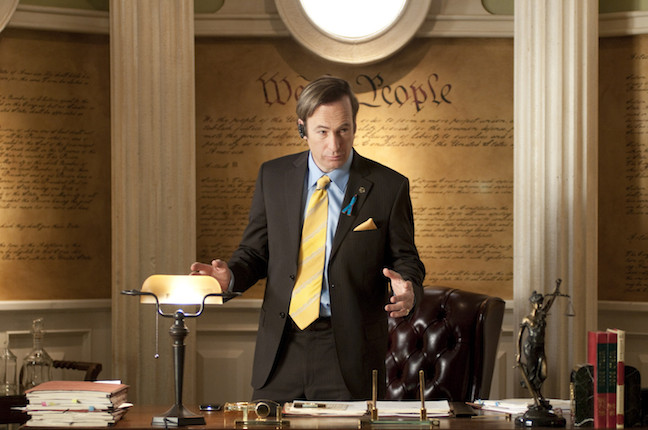 How far ahead of Breaking Bad does this story start?
GILLIGAN:  It's 2002.  We never completely nailed down when Breaking Bad took place. We tried hard to not be too specific as to when it was, but now we have to be a little more specific than we're comfortable with. It is, indeed, a period piece. I can't believe it, myself. It feels like it was yesterday, but it was 12 years ago. And there is a certain amount of effort, and blood, sweat and tears that goes into making it as factual and related to the period as possible.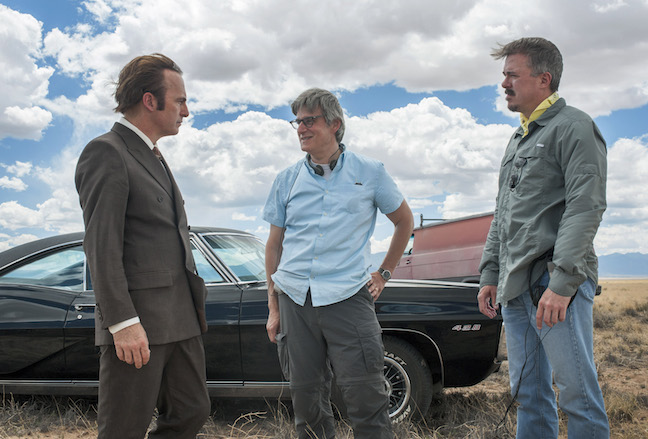 What can you say about the show's new characters?
GOULD:  We have Michael McKean playing a character named Chuck, who is Saul's brother. We have these two comedy legends working together, which is exciting. He's one of the main characters that we've introduced, and he's just a tremendous performer. He's just great, and he also answers questions about Spinal Tap.
GILLIGAN: We also got Rhea Seehorn, who is a wonderful actress. She is just as cute as she can be, and is just a wonderful, funny actress, but also capable of a great deal of depth.  She was a lot of fun to work with. And Michael Mando is an excellent young actor.
GOULD:  There are a lot of lawyers and crooks, which I know will come as a big surprise.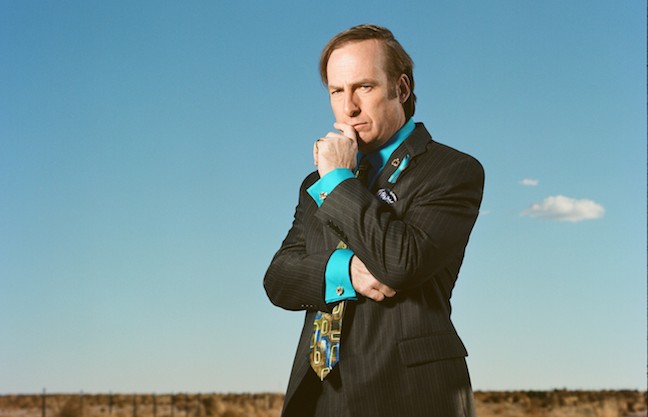 There have been some reports that the show may not follow a complete linear narrative, and that it will jump back and forth in time, maybe having some action taking place during the events of Breaking Bad, or even after. Is that something you're considering?
GILLIGAN:  I think the best way to answer this and not get in trouble is that you saw from Breaking Bad that we like non-linear storytelling. We like jumping around in time. I would definitely point you in the direction of anything that was possible on Breaking Bad, storytelling-wise, is possible on Better Call Saul.  It's fun for us to be as non-linear as possible.  –Bret Love; photos provided courtesy of AMC