Ralph Stanley may not have invented bluegrass, but– at age 87– he's old enough to have performed with the man who did.
Growing up in the Clinch Mountains of rural southwest Virginia, Stanley learned to play clawhammer-style banjo from his mother and soon developed his own unique style, which continues to influence young banjo players today.
By 1946 Ralph and his brother Carter had formed a duo, the Stanley Brothers (which later evolved into The Clinch Mountain Boys), becoming the first group to copy the bluegrass sound popularized by Bill Monroe. Carter sang lead and played guitar, while Ralph's searing high tenor harmonies established a distinctive soulful sound that made them among the most popular bluegrass acts of the '50s and '60s.
Unfortunately Carter passed away from cirrhosis in 1966, but Ralph eventually revived the Clinch Mountain Boys and added two future legends– Ricky Skaggs and Keith Whitley— to the lineup.
It was the 2000 film O Brother Where Art Thou? and its multi-platinum soundtrack that finally made Ralph Stanley a mainstream star, thanks to its Grammy for Album of the Year and his Best Male Country Vocal Performance win for his chilling a cappella rendition of "O, Death." Man of Constant Sorrow is clearly aimed at the same audience that loved that album, and it features some of Stanley's biggest celebrity fans singing alongside the bluegrass legend.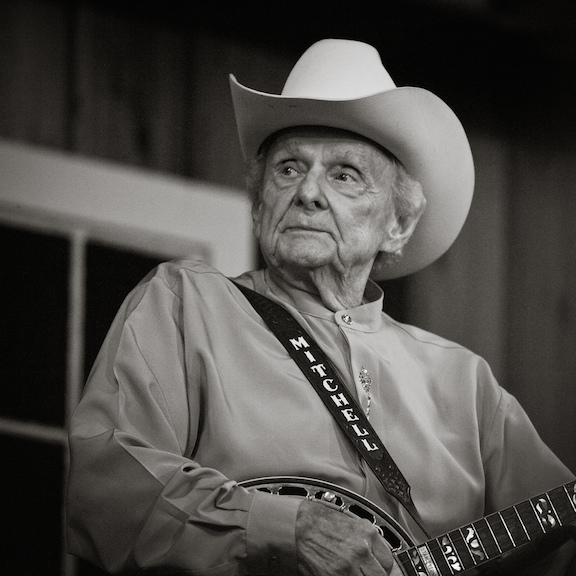 The album opens with "We Shall Rise," a lively lament of lost love in which Stanley provides high lonesome harmonies for country star Josh Turner, which is followed by the mid tempo country waltz of "I Only Exist" (featuring Dierks Bentley).
But things get more interesting when he collaborates with performers outside the country spectrum: Elvis Costello takes the lead on an emotionally subdued "Red Wicked Wine," Gillian Welch and partner David Rawlings lend their distinctive harmonies to the boot-kicking "Pig In a Pen," and Robert Plant trades vocal riffs with Ralph on the chilling "Two Coats."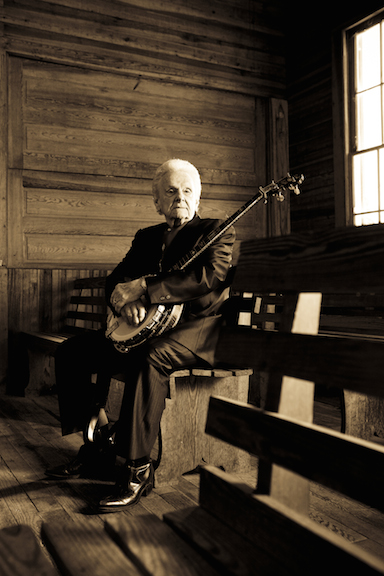 If there's any complaint to be made about Man of Constant Sorrow, it's that Ralph is all too often content to remain in the background, much as he was back in the Stanley Brothers days. But one listen to his solo on the closing title track and you realize that Ralph Stanley is the last of the first generation of bluegrass legends, with a unique talent that deserves to be out front and center.
If this ultimately proves to be Ralph Stanley's swan song, it definitely ends his influential 70-year music career on a thrilling high note.  –Bret Love

RALPH STANLEY SELECT DISCOGRAPHY
The Stanley Brothers & the Clinch Mountain Boys– 1949-1952  (1999)
Ralph Stanley & the Clinch Mountain Boys– Clinch Mountain Gospel  (2001)
The Stanley Brothers & the Clinch Mountain Boys– Complete Mercury Recordings  (2003)
The Stanley Brothers– The King Years: 1961-1965  (2011)
Ralph Stanley– A Mother's Prayer  (2011)
Ralph Stanley- My Life & Legacy: The Very Best of Ralph Stanley  (2014)