We're rooting for Eliot Bronson. First off, the guy is as humble and good-natured as anyone you're likely to meet in the music business. Secondly, he's done his time on the Atlanta singer-songwriter scene, both as a member of The Brilliant Inventions (the Decatur duo once jokingly referred to as "the Indigo Boys") and, more recently, as a solo artist.
Perhaps most importantly, Bronson's self-titled new album is his most cohesive collection of tunes to date. Recorded to analog with producer Dave Cobb (Jason Isbell) in Nashville, the music has a relaxed, stripped-down vibe. Cobb's organic mix shines the spotlight squarely on Bronson's sensitive croon, which seems to grow richer and more emotive with time.
Compared to the rocking vibe of Milwaukee, these new tunes are almost achingly melancholy: Titles like "You Wouldn't Want Me If You Had Me," "Just Came Back to Tell You I'm Leaving" and "Never Been a Friend of Mine" offer a clue to the pervasive mood. "Comin' For Ya North Georgia Blues" and "New Pain" inject a little uptempo energy, but this is a mostly mellow album filled with dusty backroads, moonlit nights, reflection and regret.
For fans who have followed Bronson's evolution, it should prove a welcome development. He's never been more naked and vulnerable as a songwriter. We recently caught up with the increasingly self-assured artist to discuss the growth and evolution of his craft, and where he's headed next.

You were playing music in Baltimore back in the late '90s, making you a 15-year veteran of the music scene. How would you say you've grown as a songwriter during that time? 
I've gotten better at trusting myself. That's the biggest change, I think.
The music business has obviously changed quite a bit in that time. How have you had to adapt, as an artist, to that evolution in the industry?
I probably should pay more attention to all of that, but it honestly isn't very interesting to me. I wish it were easier for artists to make a living selling records, but I don't want to spend my time and energy figuring out the best marketing strategy. Songs are what really matter most to me, so that's what I spend my time working on.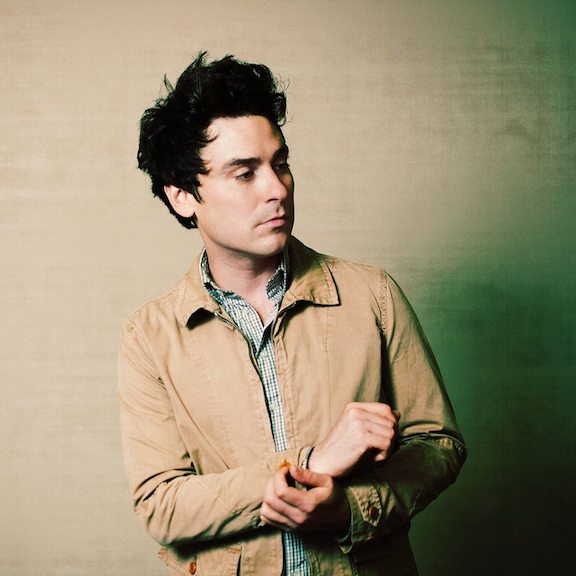 You've been in Atlanta a decade now, and played all around the U.S. Can you talk about what it is that makes the city's music scene special for you? 
I don't know if Atlanta has the best or worst music scene out there. We certainly have some really talented artists and some great venues. I came out of the Eddie's Attic scene, which was incredibly important for me. I live on a quiet side street across from a Civil War era cemetery. I see owls and hawks in my backyard. Swarms of blackbirds will often cover the giant oaks. And I live in the city. That's what I like about Atlanta.
When the Brilliant Inventions broke up, did you have any fear of how fans would respond to your solo work? Do you get a lot of people at your shows now who have followed you since the old days? 
When TBI broke up, I threw the map out the window. I stopped trying to please other people or write "hits," and starting trying to make the music I wanted to hear. I had no idea if anyone at all would like it. There are a handful of people who stuck with me from the old days, but for the most part I had to start over from scratch.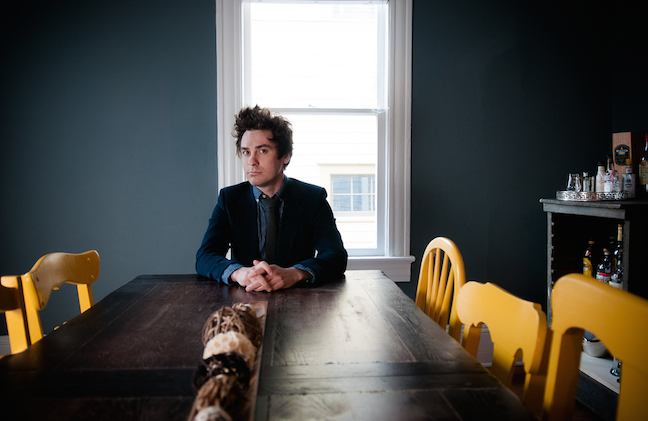 What do you find to be the best and worst aspects of being a solo artist? 
Now that I've been playing solo for a few years, I can't really imagine myself doing it any other way. Making music with my band, with my friends, is something I'll never get tired of. But when it comes to the writing, I'm happy just where I am. I've come to a place where I'm writing the song I really want to write, and I can't see sharing that job with anyone else anymore.
I loved the folksy vibe of your new album and Blackbirds, but wasn't a huge fan of the more rock-driven Milwaukee. Can you talk about the idea behind that album, and the collaboration with Yonder Orphans? 
"Yonder Orphans" comes from a Dylan song. I gave the name to my band at the time– guys who played on both Blackbird and the new record. Milwaukee was a completely fan-funded record, and I've never felt so supported by the people who believe in what I do. It's half and half uptempo songs and ballads. One of the latter, "Sad Town," won me first place at the Chris Austin Songwriting Contest at MerleFest, an honor that Gillian Welch also took home. The title track was written for a friend of mine who died suddenly from late stage cancer. His friends and family played the song at his memorial. That meant more to me than just about anything else I've ever done.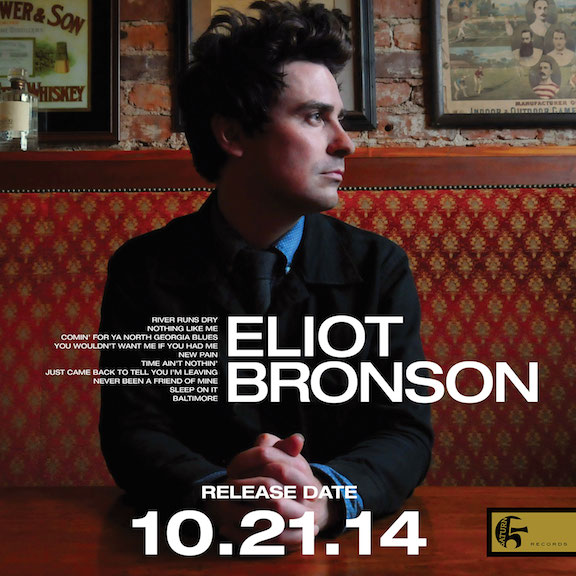 Let's talk about the new album. Were there any prominent musical influences that inspired you during the writing process? 
I don't really know. I was listening to a lot of old country when I was writing those songs– Hank Snow, Webb Pierce, Kitty Wells… I don't think it sounds like any of that, though. But there's something in the soul of that stuff, and maybe that carries over.
You're working with a new label and a new producer. Tell me how you connected with Dave Cobb and Saturn 5 Records. 
Saturn 5 used to be Red Eye Gravy Records and they've been doing stuff out of Decatur GA for several years, mostly compilations. The president, Richard Lenz, is a huge music fan who honestly just wants to get great stuff out into the world. I'm really lucky that he found me. It's been printed a bunch now that I reached out to Dave with an unsolicited email. I'm sure he loves that getting out. True story, though. I sent him a song and he liked it. We met in Nashville, and then we planned a record.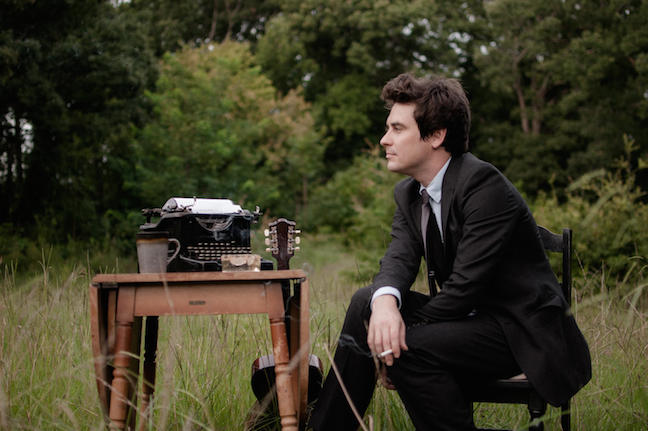 I love this line from your bio: "I spent a long time trying to get away from where I came from, but it never really felt right. This is the music I've always had in me. This record is me." Why do you think you spent so long trying to get away from your roots, and how does it feel to finally be doing what you're meant to do?
I think it's a natural thing to want to differentiate yourself from those around you, from what you've always known. It's natural to look at what other people can do and neglect your own abilities. We're constantly sizing ourselves up against those we admire or look up to. I just couldn't do it anymore, it was like trying to work left-handed when my right is perfect fine.
The record seems to be doing well, with major outlets like CMT and People Magazine taking notice. Where do you hope to see your career go from here? 
I try not to get too distracted by praise or criticism. I just want to keep writing. I've started the next batch of songs already and I'm excited to see where they lead. My favorite thing about this discipline of being a songwriter, is how it constantly surprises me. I don't know where I'm going and I don't want to know. I just want to find those moments that stop time.  –Bret Love; photos provided by Eliot Bronson/Saturn 5 Records